By UDEME CLEMENT
The dwindling oil price is taking its toll on Nigeria's economy as the annual budget is planned based on oil revenue. With the drop in crude oil price from over $100 per barrel to less than $80, the 2015 budget has been slashed by N235 billion, from N4.82 trillion to N4.66 trillion. Government also approved $5 per barrel reduction in 2015 budget benchmark from $78 to $73 per barrel. In essence, we now have in place austerity measures which reduce international trips in the public service and impose taxes on luxurious goods like alcoholic beverages, jets, luxury cars, among others. Akpan Ekpo, a Professor of Economics and Director General, West African Institute for Financial and Economic Management (WAIFEM), speaks on the need for government to create incentives on housing, entertainment, manufacturing, industry and services sub-sectors to diversify the economy.
The dwindling oil price is already creating ripples in the economy.  Do you think government may find it difficult to finance the budget if the trend continues?
The short-fall in crude oil price in the international market is really a serious shock to our economy right now because of our mono-cultural economic practice. But, luckily, the budget is not approved yet. The benchmark has been slashed from $78 to $73 per barrel following the approval of $5 per barrel reduction in the 2015 budget benchmark, but the oil price is still declining. It means we have to re-adjust if the decline continues. The economic implication is that government may not have enough money to finance the budget and that is not healthy for our economy. That is why government is calling for austerity measures. It is trying to tackle the problem of fiscal imbalance in the economy. We have to reduce our spending rate and strictly check our financial excesses to ensure relative stability so that the entire economy does not derail.  If we do not re-adjust as quickly as possible, some departments may find it difficult to even pay salaries. So, it is a serious crisis.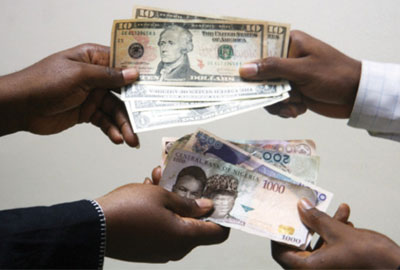 What is happening is dangerous to our economy. Again, this calls for us to be proactive about diversifying the economy into other sectors. The question now is, when will government plan our annual budget without depending on oil revenue? Oil revenue is a source where you cannot control the oil price or the output. How can we plan our economy based on this source of revenue? Look at how the declining price is affecting the entire economy including the naira. Government at all levels must drasticaly reduce waste. The cost of governance is too high. The political class must lead by example. All unncessary allowances must be abolished. The economy must earn foreign exchange through industralisation. When you have oil windfall, you save the money for a rainy day, so that you have what to fall back on, not to plan the whole budget on oil revenue.
This also calls for sober reflection and at the same time the need for government to take action that will move us away from being a mono-cultural economy, because a little shock like what we are experiencing now can be so severe. Everybody is worried now and there is uncertainty of what will happen next. We have been talking about diversifying the economy for years, now is the time for government to act.  The oil price is also affecting the naira, as the exchange rate now is over N70 per Dollar. What do you think is the way out of this crisis?
What is happening now is also weakening the local currency and government must address the situation as a matter of urgency. After rebasing, we have seen that certain sectors that were not earlier considered now contribute to the GDP, which include entertainment and other sectors. Also, we have seen that the housing sub-sector has great potentials for growth. Government should create incentives for people to invest in these sectors, which also include services, manufacturing and industries.
Government should give more attention to education at all levels.  The health sector should be well funded to curtail health tourism. Why are people going to Dubai, India, America and other countries for health care services when government can actually build world class hospitals in Nigeria, even if it is one in every zone.  The non-oil export sub-sector is now picking up, not because government made a deliberate policy to develop it but due to the declining oil price. So, this is the time for us to focus more on non-oil sectors.
Whenever we hear that the economy is stable, we should ask, stability in whose interest? Is such stability in the interest of the elites, middle class or the poor in the society? The emphasis must be on sustainable growth as well as inclusive development, where all sectors of the economy are given adequate attention by the government.  Fiscal balance is important for the economy and the deficit/GDP ratio of 1.8 per cent is still within the threshold of 4 per cent. However, it is imperative to capture the expenditures of all sub-national governments, which include 36 states, the Federal Capital Territory and 774 local governments. Failure to capture such expenditures can even distort the fiscal balance in the system.
As an economic expert, can you give us the statistical analysis of the Economic Performance Index currently (EPI)?
In analysing the EPI we must take into consideration inflation rate and the level of unemployment, deficit/GDP ratio and GDP growth as well. Looking at our economy from 2009 to 2014, the EPI shows below-average performance. In 2009, the EPI, which stood at 71.5 per cent declined to 67.6 per cent in 2013, showing poor performance. The misery index increased from 20.3 per cent in 2010 to about 51 per cent in 2013, even as poverty rate stood at 69 per cent in 2010 economic year. Now the economy is growing at 5.6 per cent after the rebasing, but it's a jobless growth and no improvement in power supply.  We are still at the level of primary production where agriculture and mining are dominant. The manufacturing sector contributes about just 6 percent to the GDP. The structure of the economy still remains the same with no tangible development. The economy has achieved only marginal improvement in various sectors. Unemployment is already at the level of national crisis, insecurity is still an issue but it is being addressed by government.
You mentioned services but it has been observed that many foreigners doing business in Nigeria are already into services. Do you think the local entrepreneurs can compete with them?
It is true that many foreigners are into services other than building factories to create jobs. It is common to see foreigners operating barber's shop and super markets, which are businesses that Nigerians can do. It is wrong and government should put a policy in place to regulate the system. Government should be able to reserve certain categories of businesses for the citizens. Foreign investors should build factories to generate employment instead of operating barber's shop. When I say foreigners, I mean non-Africans like Europeans. These foreigners have better access to funds than Nigerians because they borrow at a very low rate in their countries and come to Nigeria to open super markets and other services that our youths can explore. This is affecting our small scale entrepreneurs because many of them do not have access to funds to compete with these foreigners.
In the just concluded World Bank conference, the finance minister revealed the plans by government to set up infrastructure development bank in Nigeria. What is your take on this?
This is a good development because we need such a bank to finance capital projects like roads, power, dams, railway system and other infrastructure needed for rapid development. The bank will be meant for infrastructure development and nothing else. We have such specialised banks in China, Malaysia, Japan and other advanced countries.
What is the difference between Infrastructure Development Bank and African Development Bank (ADB)?
The difference is that ADB and World Bank finance infrastructure development regionally and globally but establishing an Infrastructure Development bank in the country will focus mainly in Nigeria.
The government has just approved N213 billion for the power sector. Why do we have huge intervention funds for power and still experience epileptic electricity supply?
Government has a duty to investigate why the funds have not been accessed and prudently utilised for the intended purpose. CBN has even created new funds for power even when the sector is privatised.
Does it make economic sense for government to still spend so much money for power after privatising the Power Holding Company of Nigeria (PHCN)?
Well, after the privatisation, the investors said they needed more money and because power is very crucial to economic development, government tries to yield to their demands by giving more funds and CBN as important player in the economy is also giving intervention funds. The whole situation is somehow because I thought the private investors ought to buy the assets of PHCN and the liabilities, that government must have done its due diligence before the exercise. Government must address the bottle-necks because power supply is still erratic despite such much money. We can not blame CBN for power issues. In fact, CBN has gone beyond its core mandate of price stability, but it has to do so because CBN exists in a country like Nigeria. Its core mandate is to manage price stability, which it has maintained for a long time now. So, the bank is going beyond its mandate into development functions in order to resuscitate the real sector.
(This is the first part of this interview. The second part on Inflation and 2015 election will be published next week).