Shoptomydoor and payment processor, Visa have entered into a partnership to facilitate seamless transaction for Nigerians who shop from international merchants in the UK, US and China.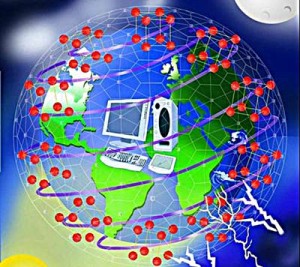 Shoptomydoor is a Nigerian online retailer dedicated to bridging the gap between Nigerian shoppers and global merchants such as Amazon, eBay, Zappos, AliExpress etc.
The partnership with Visa is designed to allow personal consumers and business owners gain access to competitive pricing which will help to grow their supply and profit in the long run by providing them with easy access to virtually all online stores in UK, US and China.
The Shoptomydoor solution charges no processing fee and customers get to pay exactly the same price as seen on global stores, and still enjoy deliveries down to their door anywhere in Nigeria in a few business days.
Shoptomydoor said that while it already provides delivery service all over Nigeria at discounts of up to 50 percent less major delivery companies, the partnership with Visa further affords their cardholders the opportunity to enjoy even more discounts on shipping discounts from any of the three countries when payment is made with their Visa card.
The partnership leverages on the web and mobile banking payment options to provide an e-commerce platform that provides an easy way of shopping, shipping and delivery of goods to customers within four to six business days. As further incentive, all Visa card holders will get a free twelve months premium account, saving them instantly $99 or roughly N16, 000 in set up fee for a limited time.
Speaking on the partnership,Nduka Udeh, Chief Executive Officer/President of Shoptomydoor said, "Partnering with Visa is one sure way to have the millions of Nigerians who presently have a Visa card to key into the savings and benefits provided by the Shoptomydoor platform without needing to acquire another card for international shopping.
Visa cards are accepted in virtually all stores and locations worldwide, and Visa has worked with numerous merchants to see that they open up their stores to Nigerian shoppers; hence easing the challenges Nigerians face with their card being declined for foreign transactions."
He added that Shoptomydoor is also in talks with numerous global merchants and these merchant will allow Nigerian shoppers to have their goods delivered to their Shoptomydoor address.