By Theodore Opara
Hyundai Motors Nigeria Limited has appointed Lagos-based automobile vending and aftermarket shop – Truckmasters Nigeria Limited as one of its provisional dealers at a sign-on ceremony in Lagos, where it charged the new agent to be steadfast and extend its role beyond being a simple sales and service shop to become customers' lifetime companion.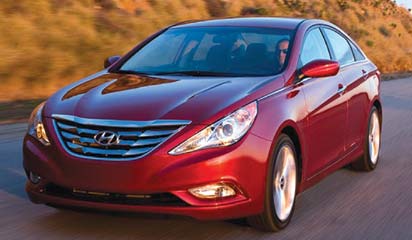 Mr. Parvir Singh, Managing Director, Hyundai Motors Nigeria Limited, a subsidiary of Stallion Group who recently made this appeal said Truckmasters facility will provide sales and technical support to teeming customers in Maryland, Ikeja and its environs
He urged the newly commissioned agent to embrace Hyundai global vision of being "Life time partner in automobiles and beyond," while moving one step closer to customers by making Hyundai buyers' beloved brand.
"It isn't enough to be successfully certified and expect your organization to keep performing at high level, using smart practices rather, you need to be focus and make compliance to standard an on-going habit," the Hyundai Motors director counseled.
Mr. Singh encouraged the new agent to embrace the principle of maintenance and improvement as standard ways of working throughout an organization, adding that Hyundai Motor Company recognizes the importance and impact automobiles have on society and mankind.
He said: "A car is no longer simply a means of transportation that links people to people but a life space that occupies a central role in people's lives."
A robust automobile brand, Hyundai has made remarkable strides at local and global markets owing to high quality and emotional appeal of its products, which have become part of the brand's modern premium strategy and brand direction to 'Live Brilliant'.
Hyundai vehicles are also celebrated for their stylish, sleek curves and fluidic sculpture designs that not only implies a sporty and dynamic style, but improves aerodynamics to lower air resistance and enhance outstanding fuel economy and quiet cabin space.
Mr. Anthony Arenyeka, Managing Director, Truckmasters Nigeria Limited applauded the initiative of Hyundai Motors Nigeria and her determination to spearhead the reinvention of the local automotive industry, where Hyundai seeks to play dominant role saying: "I am delighted to be part of this team and together we will take Hyundai to deserved heights."