By Festus Ahon
ASABA—MINISTER of Works, Mr. Mike Onolememen, yesterday, said the asset value of federal road networks across the country was about N7 trillion.
He also said the cumulative cost of ongoing work on the roads stood at about N1.765 trillion.
Onolememen, who spoke in Asaba, during the 21st National Council of Works, said the council would focus on preservation of the huge investments on the road sector through the enforcement of axle load control on Nigerian roads.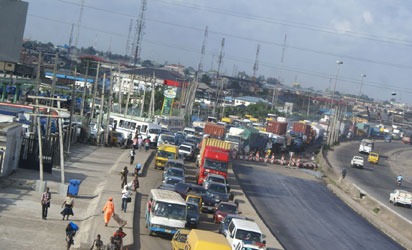 According to him, Federal Government has invested huge sums of money in the maintenance, rehabilitation, reconstruction and construction of roads and bridges across the country.
He said: "From about 4,500km of fair roads in 2011, the President Goodluck Jonathan's administration has revamped up the kilometres of good roads to more than 25,000 in 36 months, with some of the roads alignments comparing favourably with roads in the developed world."
While decrying that over 90 percent of freight transportation in the country was by road, he said: "Having realized the adverse impact of overloaded vehicles on the roads, and the strain this is putting on the lean resources of governments, the 40th summit of Authority of Heads of States and Government of ECOWAS had in February 2012 approved the ECOWAS Supplementary Act relating to harmonization of standards and procedures for control of dimensions, weight and axle load of goods vehicles within ECOWAS member states."
Governor Emmanuel Uduaghan of Delta State, in his address, said his administration had committed over N440 billion on roads since he came on board in 2007, noting that over 1,618 Kilometres of roads and 514km drains had been completed.
Uduaghan, who was represented by his deputy, Professor Amos Utuama (SAN), said over 65 number of roads had been completed in Asaba through the urban renewal platform, saying several road projects had also been completed in other urban areas, with many others at various stages of completion.