By Monsuru Olowoopejo
The ruling All Progressives Congress, APC, in Lagos has come out with a damning verdict that policemen of the Lagos command have defeated the intention for which the state's traffic law was promulgated.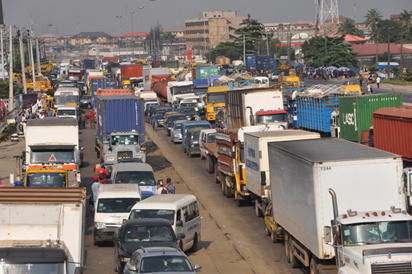 Speaking at the grassroots empowerment programme organized by the council chairmen popularly known as Conference 57, the chairman of the party in the state, Chief Henry Ajomale said that the activities of the officers of the Nigerian police have not helped the state as far as the implementation of the law is concerned.
Ajomale who was represented by the Vice Chairman APC Lagos West, Chief Funsho Ologunde at the event held in Alausa Secretariat, Ikeja explained; "In Lagos, there are about 10,500 roads. Of these roads, commercial motorcycle operators popularly called Okada riders were banned from operating in less than 500 of them. And the reason was for the health of the riders and the passengers. And today, the number of motorcycle related accidents have dropped drastically..
"But inspite of this achievement, the officers of the Nigerian Police are misapplying the law. They impound Okada on the roads that were not listed among the 475 roads in the schedule II of the 2012 Road traffic law.
"They collect their money. We have spoken to the Governor and he has called the commissioner of police, Umar Manko to warn the police officers to desist from such act, but they have refused to change" he added.