By NKIRUKA NNOROM
The Nigerian Stock Exchange, NSE, has said that increased attempt by quoted companies to raise fresh funds through rights issue is an attestation that the primary segment of the Nigerian capital market has begun to pick up.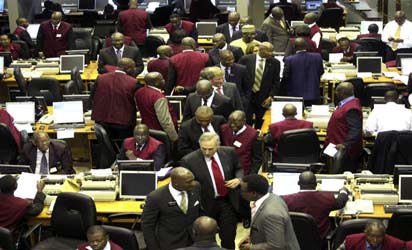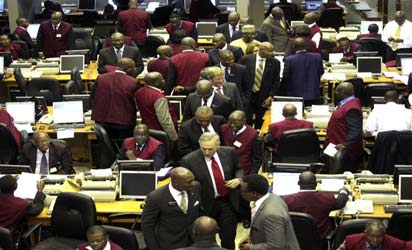 Mr. Abimbola Babalola, Head, Market Surveillance Department, NSE, made the claim while speaking at a one day investors clinic for journalists in Lagos.
A host of companies have in recent times approached the NSE to raise capital for their expansion projects via rights issue. Companies such as Sterling Bank Plc, African Prudential Registrar Plc, Wapic Insurance, Unity Bank Plc, Berger Paints Plc and Champion Breweries Plc , to mention a few, have toed this line.
Babalola stated that the increased drive to raise fresh capital from existing shareholders was an outcome of various initiatives put in place by the new management of the NSE to revive to the market and is also indicative of increased confidence in the market by investors.
According to him, the development would gradually metamorphose into public offers and initial public offers, citing the dual listing of Seplat Petroleum Development Corporation Plc on London Stock Exchange, LSE, and NSE, including the initial public offer undertaken by the company before the listing on both exchanges, as an example.
"All these rights issues you are seeing in the market is the result of efforts we are making at the stock exchange to revive the capital market and it shows the level of confidence investors have in our market. As companies are raising money through rights, gradually, they will change gear to embrace public offers and IPOs," he said.
Speaking on the theme of the programme, entitled, "Investor Protection in the Nigerian Capital Market: The Role of Journalists", Babalola enjoined the media to endeavour to produce informed, more knowledgeable and accurate information about the capital markets as what they report have a significant impact on the investing public.
He also encouraged the media to promote transparency in the market through information dissemination, adding that financial journalists are expected to attend annual general meetings to get an idea of what goes on in quoted companies, saying that it would help them do more informed reporting.
Also speaking at the event, the Chief Executive Officer, NSE, Mr. Oscar Onyema, said that the desire to achieve an emerging market status was at the root of the Exchange's push for integration of West African stock exchanges.
He said, "We intend to develop a larger footprint on the African continent and ultimately, target emerging market status. That is why we are very much in support of the WACMI efforts and similar programmes. This will open opportunities for you, the Nigerian investors, to extend your reach."