By Olasunkanmi Akoni
Governor Babatunde Fashola of Lagos State has stressed the need for entrepreneurs in the country to develop long- term business models and innovative business strategies to achieve a more sustainable economy.
Fashola spoke at the opening ceremony of the 2014 Eko Expo Trade Fair, themed 'Promoting Trade: A catalyst for sustainable industrial and commercial growth,' at the Lekki Free Zone, Ibeju-lekki Local Government.
The governor noted that the measure became necessary as such factors had helped sustain business models in countries that have large population like Nigeria to sustain their economy.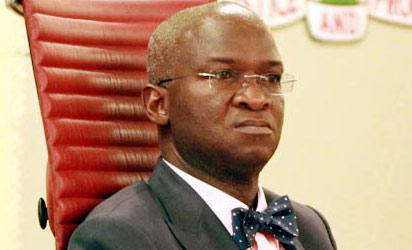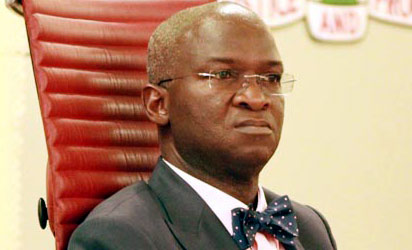 Fashola who was represented by the Secretary to the State Government, Dr. Oluranti Adebule, described the current business model in the country, as 'I want to do business model,' saying, "This model is flawed because it failed to pay attention to key factors that made business models successful in advanced countries,"
He lamented "Such businesses cannot be passed to the next generation even in this generation they cannot be properly expanded because you cannot use them to obtain loans or to seek for contracts from government or companies."
Fashola however, said "We must begin to concern ourselves with building brands that will add value to the economy and outlive us instead of fighting to operate business that are outside the formal structures, businesses which cannot grow as they should have. "We must look at business models that have helped China, Brazil and other countries with large population to grow economically and must adapt and build on those models for Nigeria especially for Lagos."
On our part, the governor explained, "we are undertaking initiatives that will guarantee not only the sustenance but more importantly the expansion of industrial production activities in the state. And part of it is the Lekki Free Zone sitting on 16, 500 hectares of land. Also, the Imota agro-industrial park, Ikorodu sited on 22 hectares of land, is already provided with infrastructure that will support small and medium scale industrial production.
"We are also developing in three senatorial divisions of the state, Enterprises Zones to create communities of complementary business denominated by location proximity. These zones are conceptualized to address the problem of product standardization amongst others." Speaking earlier, the Special Adviser to the Governor on Commerce and Industry, Mr. Oluseye Oladejo, explained that the Expo was repackaged by the state government as an effective promotional platform for the benefits of the Small and Medium Enterprises, SMEs and larger enterprises.
Oladejo noted that the theme for this year's Expo was carefully chosen to reflect the government determination to support a sustainable industrial and commercial growth in the state.
According to him, "It is for this reason that the 2012, 2013 and this year's edition of the Expo are staged at the LFZ, in order to acquaint investors with various investment opportunities and incentives in the zone."