By Sola Ogundipe & Chioma Obinna
Dennis, the fiancé of the late Justina  Ejelonu,   the nurse who attended to the index (first) Patrick Sawyer at the First Consultants  Medical Centre, Lagos, and later died of the Ebola Virus Disease contracted  during the encounter, has been discharged from the Ebola control and treatment centre in Lagos.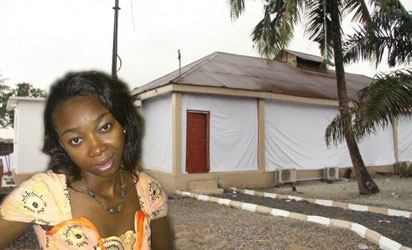 The late nurse's spouse, who had been under observation as one of the suspected cases, was discharged after testing negative to Ebola following series of tests conducted on him to certify his status.
A source at the treatment centre, told Vanguard that Dennis was discharged, weekend after he was certified Ebola free.
He is the sixth person to be discharged from the Ebola Isolation Centre in Yaba, Lagos.
However,  Special Adviser on Media and Communication to the Minister of Health, Dan Nwomeh, denied knowledge of the development.
"We are not aware of that development, but to avoid any confusion, the Minister of Health reiterates that he has the sole authority to announce confirmed and discharged cases of disease epidemics in Nigeria.
"The Minister reassured Nigerians that any new confirmed or discharged cases of EVD in Nigeria will be announced by his office promptly.
"Any doubtful information on the out-break of EVD should be verified from the office of the Minister of Health."
On Saturday,  Chukwu, had confirmed that two of the spouses of the dead Ebola victims had tested positive to the virus, a  development that brought to four the total number of Ebola patients being treated at the isolation ward.