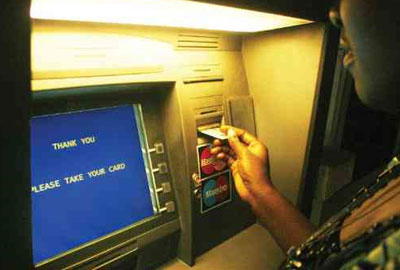 PETER EGWUATU
The Central Bank of Nigeria, CBN has confirmed more than 90 per cent of the banks operating in the countryhave complied with its directive to install Anti-Scheming devices on their Automated Teller Machines, ATMs.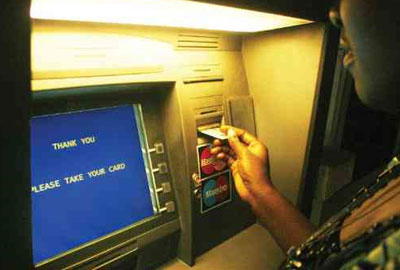 The Anti-Scheming device is to help protect banks' customer against fraud from fraudsters that uses various means.
The CBN's Director, Banking & Payments System Department, Mr. Dipo Fatokun , who confirmed this development to Vanguard after its opening remarks at a meeting hosted by the Nigeria Electronic Fraud Forum( NeFF)featuring the CBN, Deposit Money Banks, DMBs and other stakeholders in Lagos, said "The CBN has gone to the banks' ATMs to check compliance and to ensure that the banks complied with the directive. More than 90 per cent have complied.
There is technology issue ,but it is not an excuse for them not to comply, but a challenge which we hope would be overcome. Remember, they have to be physically present to install these devices in their ATMs and you know that some of the banks have a lot of the ATMs which they do in phases.
So we hope that the few banks, which I think is about two or more that have not fully complied but have shown commitment would comply soonest. In his remark on electronic fraud, he said
"We have to admit the fact that fraudsters are always deploying new strategies and this is why this forum would continue to meet, collaborate, cooperate and discuss.
That does not mean there won't be an end to it. The truth is that it is reducing and it will continue to reduce, but for it to reduce further we need to think ahead of the fraudsters and this why the stakeholders will continue to discuss."
On NIBSS Instant Payment, he said " The platform as good as it is, some people are using it for unintended consequences.
We also notice that each bank has put in place standard that are applicable within their banks so the management of Central Bank of Nigeria came to the conclusion in consultation with the Bankers committee that it would be good to have an industry standard, so that this bank will not set a limit of 500,000, another bank set a limit of, N1 million and another bank set a limit of N2000 , we know that it will create confusion in the minds of the banking populace and that was why that circular was issued so that there could be standardization ,not only as to the amount that could be transferred but also on the security level in each of the banks.
You will notice that the circular has four levels, the Highly secured, Moderately secured, Basic Security and Low security.
The circular is a policy document issued by the CBN, specifying that by December this year all banks in Nigeria must be at the highest level of security for instant payment to ensure that this is not an avenue for fraudulent practices."