Methodist Church, Nigeria, Archbishop of Uyo, Most Rev. Emmanuel Udofia in this interview with our CHIOMA ONUEGBU expressed concern over Boko Haram insurgency and recent threat messages to Akwa Ibom. Excerpts:
Some Nigerians have accused Mr. President of inability to tackle the Boko Haram insurgency. What is your opinion about this?
This is not an issue for the President. The President is not a military man. He is a civilian and can only employ wisdom and prayers to handle this. I know he also believes that no life should be lost in attempting to rescue the Chibok girls. Even the lives of the Boko Haram people must be precious to him because he is the President of every Nigerian. But he can dialogue with them, and counsel them to change their mind and tread the path of peace.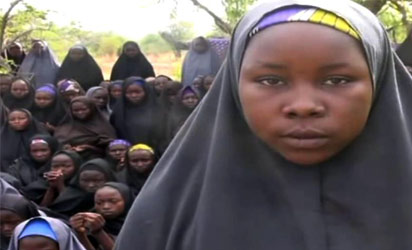 In fact if the President decides to send military into the Sambisa Forest to attack the Boko Haram, innocent people, especially women and children will die. Nobody will support insurgency. So if people are blaming the President for not being able to solve Boko Haram insurgency, I don't think they are asking him to carry arms but rather they want him to be proactive and employ all avenues like dialogue and consultations.
What should be the way out as the group had refused to dialogue?
We should be patient. If the President asked them for dialogue and they refuse we should be patient. By abducting over 200 Chibok schoolgirls, I believe they are looking for an avenue to dialogue. In war situations, if you capture a man, you kill him, but if you capture a woman you are looking for peace. So I am foreseeing a situation where there will be peace at last. They will want to dialogue, and there will be dialogue.
How do you see the recent threat messages to churches in Akwa Ibom State allegedly by the Boko Haram sect?
I see most of what is happening in Nigeria, in our community today as politics. For instance I have not seen or heard key politicians from the north, come out to disassociate themselves from what is happening except in few instances. You see a lot of people there seem to fold their hands and say no, let's allow whatever wants to happen to happen. And they want Mr. President only to talk. Mr. President can only work with information, the security agencies can work based on information. If somebody had made a call, security operatives may have rescued the schoolgirls, but there was no noise, no information, no communication. It happened and those children were taken away as if they were going on a holiday.
You discover that initially we were facing the threat of armed robbery, kidnapping and all that and now this issue of Boko Haram and we wonder where they got their training from; who are the brains behind it? If an armed robber strikes in an area, the police could combat it, but in the case of Boko Haram everybody is quiet because people are scared. They may be aggrieved but how can we address their grievances without the destruction of life? Initially, it was restricted to the North , but later it moved to the Middle Belt, and now there were rumors about it in Akwa Ibom.
Akwa Ibom people have always been peaceful, even down to the South East, we have always been peaceful. We hate the destruction of life. We have not carried out any reprisal attack on what happens to our people out there in the North. So why should people plan to come and invade us here. Why should Boko Haram come here? If there are people who are aggrieved with the government of Akwa Ibom State or a particular person, dialogue will solve the problem because I don't believe that northerners will come to attack Akwa Ibom. The Bible does not encourage the destruction of human life.  We have been hearing the rumors and we pray that it should not be a reality.
But have you put your members on alert about the threat messages?
We have done that and everybody is on the alert. We have sensitized the people and that the Police and other security operatives must have received the information. It will help our people and churches to be security conscious. You don't just come to church or attend any gathering now and be so relaxed. You should know who is sitting besides you and find out why a bag or any object seems to have been forgotten somewhere. Members should tidy up the church environment and find out why a vehicle was packed in the surrounding. We have done all that but the ultimate is God. Apart from sensitizing the people we have to pray to God to change the mind of those who seek to destroy lives.
There is the belief that churches make money but do not make provision for less privileged members. What is your opinion on this?
In all the orthodox churches there is provision for welfare for the less privileged. The missionaries brought Christianity and through the Church, they brought hospitals and schools and other centres for the handicapped, welfare centres for the motherless/orphanages and they even went as far as training the orphans in skill acquisition. It was not a matter of preaching alone. Some of these great pastors attended missionary schools. So, we encourage churches to also look after the under-privileged members. It is the welfare of the church that keeps members in the church.
So it is better for the church to see far beyond the pulpit, and the church walls and look at the conditions of the members. Some churches help young school leavers, some minister to orphans; encourage and give them scholarships.