BY VINCENT UJUMADU
ENUGU—Enugu State government has appealed against the judgement of Justice C.I. Nwobodo of Enugu State High Court which, on June 18, 2014, declared the removal of Nebo-Ezeabasili as chairperson of Enugu State Universal Basic Education Board, ENSUBEB, over alleged fraud illegal, null and void.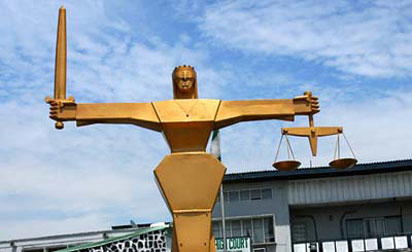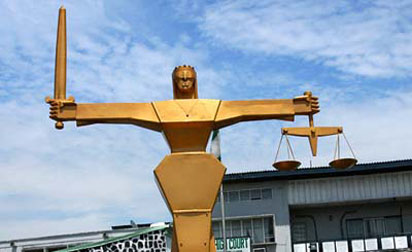 Apart from declaring Ezeabasili's removal illegal, Nwobodo also awarded N10 million cost against the state government.
However, in its notice of appeal filed before the Court of Appeal sitting in Enugu, the state  Attorney-General and Commissioner for Justice, Anthony Ani, SAN, faulted the judgment in its entirety, saying there were obvious loopholes which the trial judge ignored.
The former ENSUBEB chairperson was removed from office in November 2012 for alleged gross misconducts, including alleged fraud of N230,245,000 belonging to ENSUBEB. The police had also investigated the complaint of gross misconduct, even as she was currently standing trial in charge number E/21C/2014 for stealing the said money.
Though Mrs. Nebo-Ezeabasili has reportedly continued to evade all attempts to serve her with the notice of trial, her surety had been served with the court papers in order to bring her to court.  Ezeabasili had said that she decided to stay away from Enugu because of the alleged attempt on her life.
One of the grounds of the appeal by the government was that the learned trial Justice Nwobodo erred in law by failing to resolve the fundamental issue of jurisdiction before going into the substantive case.
The government also contended that the first and second defendants (Mrs. Ifeoma Nwobodo as Chief of Staff to Governor Sullivan Chime and Amaechi Okolo, Secretary to the State Government) sued in their official capacities by Nebo-Ezeabasili before the High Court were entitled to three months pre-action notice which was not given to them before instituting the action.
According to Ani, "the learned trial judge erred in law when she held that the appellants (Nwobodo and Okolo) being political appointees are not entitled to the pre-action notice mandatorily provided for public officers under the state Proceedings Law."
It further faulted the judgement over the contentious issues of facts before the parties, making the proceedings "hostile" which required trial by ordinary writ of summons, pleadings and oral evidence.
Government's other disagreement with the ruling was that Nwobodo was wrong to have accepted that "a private legal practitioner can institute an action on behalf of a statutory body owned by the state government without being authorized by the Attorney-General of Enugu State," among other issues.