The Nigeria Football Federation board, today, in Abuja impeached it chairman Alhaji Animu Maigari.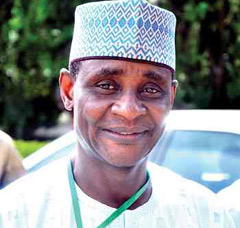 Alhaji Aminu Maigari, coming from the brink of extinction, after it was saved by FIFA's insistence, was sacked because the Board members were not happy with the management style of president of the federation.
The Board asked Maigari's Vice to take over the leadership of the Glass House.
More details soon