BY SIMON EBEGBULEM
BENIN—IT was jubilation, weekend in Benin City, Edo State, when the Benin monarch, Oba Erediauwa received two precious bronze artefacts looted by the British during the invasion of Benin Kingdom, from Dr. Andre Walker.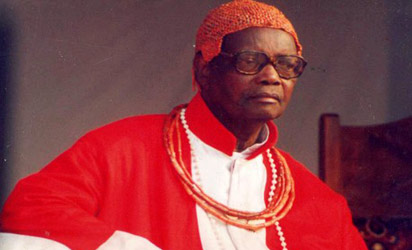 Walker is the great grandson of Captain Philip Walker, one of the soldiers who invaded Benin Kingdom in 1897 and carted away their precious artifacts. The Briton said he decided to return the artifacts because he felt the Binis were unfairly treated by the British.
Oba Erediauwa, while playing host to Walker at his palace, commended what he described as Walker's courage and tenacious desire to return the artworks that were looted by his grandfather, Captain Philips.