By Barbara Marquand
If someone would suffer financially after your death, then you need life insurance.
Your survivors could use the policy's death benefit to pay off debts, cover funeral expenses, pay ongoing bills and meet long-term financial goals like college education for your kids.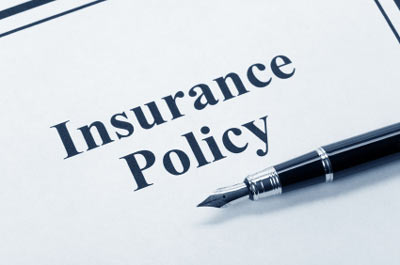 Some forms of life insurance also include an investment component known as cash value, which can serve as a sort of forced savings account. These policies can protect an estate or business, provide support for a lifelong dependent, benefit a charity or provide money to heirs no matter when you die.
Most people buy life insurance to replace the income they would have provided their families. But life insurance is not just for breadwinners. Stay-at-home parents should have enough life insurance to cover the cost of services, such as childcare, that they provide.
There are two basic types of life insurance — term life and permanent life.
Term life: Affordable but temporary
Term life is structured to cover you for a certain period, such as five, 10, 15, or 20 years. If you are young and healthy, you can buy a lot of coverage at a low price. The average cost for a 20-year, $250,000 level-premium term life policy for a healthy 30-year-old is just $150 a year, according to the LIFE Foundation, an industry education group, and LIMRA, a research and consulting organisation that tracks the life insurance industry. That's for a policy with a premium guaranteed to stay the same throughout the term. Another choice is annually renewable term life; premiums start out lower than they would with a level-premium term life policy, but then increase each year.
If you die within the term, then the policy pays a death benefit to your beneficiary.
After the term is up, premiums skyrocket and the policy becomes unaffordable. Once you stop paying premiums, the coverage disappears, and the policy is worth nothing.
Cash-value life insurance
Permanent life insurance covers you for your entire life. Permanent life is far more expensive than term life for two reasons. One, it pays a death benefit no matter when you die; and two, permanent life policies have cash value. The cash account grows over time tax-free. You can borrow money from the account or cash in the policy if you decide you no longer want the insurance coverage. A variety of permanent life insurance policies are available.
• Whole life is the simplest form of permanent coverage. The premium and death benefit stay the same, and the return on the cash value is guaranteed; universal life provides flexibility.
As long as you meet the initial minimum payment, you can pay more or less or even skip premiums, and increase or decrease the death benefit; variable universal life offers the potential for greater growth in the cash value than traditional permanent policies, but it comes with risk. You choose how the money is invested, and the policy's death benefit and cash depend on the investment's performance. Riders give more benefits You can pay more to add special features, called riders, to a term life or permanent life insurance policy. Available riders vary by company and policy. Common riders include:
• Waiver of premium rider waives the premium if you become disabled.
• Return of premium rider returns the premiums you paid at the end of the term if you haven't used the policy.
• Guaranteed insurability rider lets you purchase more insurance later without providing information about your health.
What type of policy is right for you?
Term life is a good option if: You need coverage only for a limited period, such as until the kids have graduated from college and the mortgage is paid off; your estate is small enough that it would not be subject to estate taxes; you are not interested in life insurance with an investment component.
You should consider permanent life if: You have a life-long dependent, such as a child with a disability, to provide for after your death; you have a large estate to protect or a family business to continue. The beneficiary would use the death benefit to pay the estate taxes, so your heirs would not have to sell off parts of the estate or business to pay Uncle Sam; you want a policy with an investment component; you want to leave a legacy.
Some people choose a combination of term life and permanent life insurance. You might want a large term life policy to cover you while you're children are growing up and a smaller permanent policy to cover final expenses if you die after the term life insurance expires.
Most term life policies can be converted to permanent life insurance. You can buy an inexpensive term life policy when you're young and starting a career, and then convert portions of the coverage to permanent life insurance as your earning power grows.
How much life insurance to buy and how much you'll pay
Decide how long you need coverage. Then think about how much your survivors would need if you were no longer around. Factor in the immediate and long-range expenses you want covered and the debts you want paid off. Subtract savings and proceeds from other life insurance policies to estimate how much coverage to buy.
The cost of life insurance will depend on a variety of factors, including: death benefit amount; type of policy and riders; your age, health and lifestyle; whether you smoke; company providing coverage; get life insurance quotes from different companies, and make sure you compare the same type of coverage when doing price comparisons. Check insurers' financial ratings with a major ratings company, such as A.M. Best or Standard & Poor's, and research insurers' reputations through your state insurance department's website.
To buy coverage, you'll fill out an application and likely take a medical exam. Don't give up if one company turns you down. Insurers have different underwriting policies, so you might find coverage with another. Finally, before you sign on the dotted line, read the policy carefully and make sure you understand how it works.