By MICHAEL EBOH
More businesses and financial    institutions are at risk of corporate mortality over their failure to entrench sound internal auditing and corporate governance principles, according to the Institute of Internal Auditors, IIA, and chief executive officers of financial institutions and consulting firms.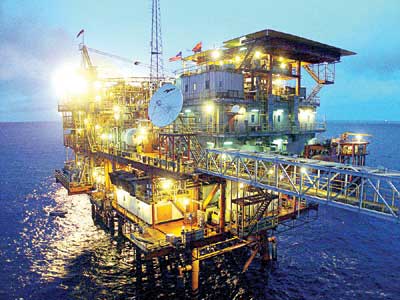 Speaking at the 2014 IIA Nigeria Conference in Lagos, Mr. Peter Obaseki, Managing Director, First City Monument Bank (FCMB) Group, noted that while corporate governance helps in building institutions, internal auditing ensures that the institution is not destroyed.
According to him, capital protection and capital enhancement are the two key tests of an internal auditor, adding that in the absence of proper corporate governance, an organisation will be faced with corporate mortality.
He maintained that an organisation with good corporate governance will attract the much needed capital and quality staff to help it grow and attain its stated objectives.
However, to achieve success, he said, "Internal auditors need to be strategic in the way they carry out their duties. Internal auditors must have an ongoing engagement with regulators, while they must always endeavour to be on top of regulatory issues and seek to influence regulation."
He advocated a situation where internal auditors are appointed to Board of companies and are given increased role and responsibilities.
Also speaking, Mr. Chris Ogbechie, Professor of Strategy, Lagos Business School,  explained that an effective internal auditing activity helps an organisation accomplish its objectives by bringing a systematic, disciplined approach to evaluate and improve the effectiveness of risk management, control, and governance processes.
The Key Role of Internal Audit, according to him, "Is to assist the board and its audit committee in discharging its governance responsibilities by delivering: objective evaluation of risk and internal control and analysis of business processes.
"It also serves as a source of information on frauds and irregularities; a review of compliance issues; review of operational and financial performance and provides feedback on adherence to the organisation's values and code of conduct."
He stated that internal audit helps in value creation, especially as it contributes in enhancing ethical values, optimising leadership resource allocation and upgrading staff competences at all levels
Continuing, he said, "Firms must move beyond basic compliance and emphasize system of internal controls that will: drive attainment of strategic business objectives, prevent fraud, target and mitigate risk, and help design business process improvements to better integrate enterprise-wide process with systems."