ThePresidency, yesterday, said that the activities of members of Boko Haram, resulting in massive killings and wanton destruction of property in some parts of the country was about the struggle for power, just as it vowed that as a government, it was too big to be disturbed by those it described as a handful of miscreants.
According to the Presidency, the mission of the Boko Haram Islamic sect in Abuja was to intimidate the Federal Government as well as cause confusion in the country.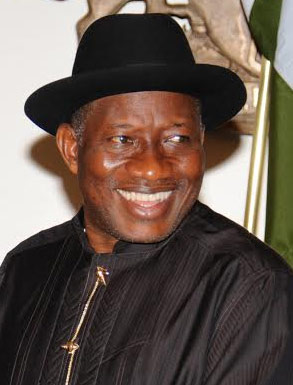 Senior Special Assistant to President Goodluck Jonathan on Public Affairs, Dr. Doyin Okupe, who spoke, yesterday, during a condolence visit to the Abuja office of New Telegraph to commiserate with the management and staff over the death of the organisation's Managing Editor, North, Suleiman Bisalla, stressed that though the incessant bombings worry the Federal Government, it will not rest on its oars. Bisalla died in last Wednesday's bomb blast at Emmab Plaza, Wuse, Abuja.
Okupe, who described Bisalla's death as most painful, said, "this country is not going under because of insurgency. We are too big to be disturbed by a handful of miscreants. In the fullness of time, all those who have a hand in this will pay for it. It is about time we go a step further. Boko Haram is about the battle for the soul of this country; what can be the sense behind killings if not struggle for power? God will help this country to overcome the menace. I want to assure Nigerians that Boko Haram may bomb us and destroy our property, but they cannot win the war. We will prevail, we Nigerians will prevail.
"The activities of Boko Haram are generally incomprehensible, we do not understand what they stand for fully, what they want, who they really are; all we see is wanton violence against our people. No delineation of class, religion or ethnicity.
"By coming to Abuja is to intimidate government, it is not working, it is not going to work.
"At first, we thought it was Muslims fighting Christians, then we thought some Christians have seized the franchise and are also fighting Muslims. Now, we see that Boko Haram is fighting every body. It is fighting the soul of Nigeria,.
"The incessant nature of these bombings worries government, it is perplexing. But government is not resting on its oars and their activities will not dampen in any way the spirit and the commitment of government to protect lives and property of the citizens."
Okupe, who noted that the insurgents took the government and security agencies unawares against the backdrop that terrorism was new to Nigeria, said: "It is true, government was unprepared for it, our security agencies were unprepared for it but we are now ready for it. We will stop it. Let them go into any hole, hide anywhere, we have enough resources, men and material, committed people to round insurgency to the ground.
"What is painful is the attack on Nigerians just toiling for daily living. 95 per cent of them are not connected to politics but they are snatched away by the mindless act of a few."
"We are Nigerians before anything and this is aimed at all Nigerians. I am close to the security agencies. Majority of them go through sleepless night. Which technology can show the heart of a man? If a few people gather together and prepare a bomb and put in a bag, how would you stop them?"
Speaking further on Suleiman Bisalla, Okupe, who expressed the condolences of the president, noted that it was unfortunate that Bisalla died when the organisation and the country needed him most, adding, "Bisalla's death and the many others is quite painful. His death will be most painful to you because, being a new organisation, this is when you need all hands on deck especially a reputable, knowledgeable, very resourceful journalist like Bisalla, who has had well over two decades in the profession.
"I want to, on behalf of Mr. President, myself and my office express our very heart felt condolences to your media organisation, your management and staff. Through you, I also condole with the Nigerian Guild of Editors and the family that he has left behind".
Responding, New Telegraph's deputy editor, Louis Achi who received Okupe on behalf of management thanked him for finding time to pay the condolence visit, just as he explained that the death of Bisalla was a great shock to the entire New Telegraph family.
Achi who noted that Nigeria should not be left to continue under such circumstance of the attack by Boko Haram, said, "A country can not continue like this, some people say hope, but hope is not a plan. I believe this administration has some specific strategy to confront what is happening to us and Nigerians. What is happening is a threat to the unity of the country and nobody prays that they succeed.
"In partnering the fight, the media has an important role to play. I want to remind you that the history of the Nigerian press is one that we are proud of, the contribution to the fight for independence and the struggle."
"The press might not always praise you but must partner society an governance which may not come inform of praises. If we are professional, we don't have a problem, the only time we problems is when we become unprofessional. We will strive to be professional."