By Umar Yusuf
Yola—There are strong indications that the impeachment notice dangling on Governor Murtala Nyako of Adamawa State and his deputy, may have suffered the setback, following the intervention of some prominent Northern leaders, including traditional rulers, who broker peace between the lawmakers and the governor weekend.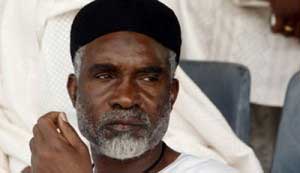 Meanwhile, 13 lawmakers have backed out of the impeachment plan.
In a similar vein, the Northern Youth Leaders Forum, NYLF, is making efforts to prevail on 12 out of 25 Adamawa State lawmakers to halt the impeachment move against Nyako and his deputy, Mr. Bala Ngillarri.
National Chairman of NYLF, Mr. Eliot Afiyo, who disclosed this, said the forum had seen the need to appeal to the 12 lawmakers, who are also members of the forum in the Adamawa State House of Assembly to soft pedal on the impeachment matter.
It was also gathered that the former Vice President Atiku Abubakar and the former Economic and Financial Crimes, EFCC boss, Mallam Nuhu Ribadu, have also directed their loyalists in the House to drop the impeachment plan.
It was learnt that the battle ground on the impeachment matter had been shifted from Yola to Abuja, where the governor and other political actors in the state met on a roundtable to resolve their differences.
Commenting on the alleged black out of some of the lawmakers, the Director of press to the Speaker of the House of Assembly, Mr Solomon Kumangar, said same can only emanate from mischief makers.
"I am not aware that any member had backed out from the move, but you should ask those making the insinuation to mention the names of those who backed out. It is apparent that people are ignorant about House resolutions because whenever resolutions are passed, no one can infringe on them as they are irreversible," he said.
However, the former Chairman of Peoples Democratic Party, PDP in Adamawa State, Alh. Mijinyawa Kugama now All Progressive CongressAPC, chieftain, has advised President Goodluck Jonathan not to allow his reputation to be dent by some political elite within the PDP in the state, claiming that the Presidency was backing them in the ongoing plot to remove Governor Nyako and his deputy.