By PRISCA SAM-DURU
DR. Olujoke Jones is a US based Nigerian trained physician. She trained at the College of Medicine, University of Lagos. With a  two-year training in Obstetrics and Gynecology in the United Kingdom,and Internal Medicine Residency training in New York, Dr Jones managed a rural health clinic in Mississippi as well as set up a Biametric practice before proceeding to hospital medicine. With a passion for mission work, having worked as a hospitalist for 8th years, Jones set up 'Labours of Love Mission', a platform through which she reaches out to people.
She was in Nigeria recently with a 10-man team of medical personnel where they ministered to the health needs of women at different places. During the Succour for Women Care Foundation(SWCF) health exercise organized by the Daughters of Destiny(DOD) Interdenominational Fellowship, Dr Jones who is one of the matrons of the foundation, bares her mind on the condition of Nigeria women. Excerpt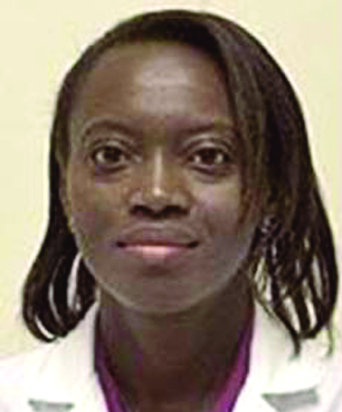 Experience?
MY experience with the women in Nigeria has been wonderful and very rewarding. My team had loaded programme and so we chose 8th of May as best to work with other health collaborators at SWCF health programme.
This is home coming for me and as you know, there's no place like home. I grew up here in Nigeria and went to high school here before going to the US. Many times I had to apologise to the women that my Yoruba is no longer as good as it used to be but I was able to communicate. The appreciation I got for counseling them and helping to take care of their health is my reward, because it means that I have been able to impact a change in their lives. I believe that when I go back to the US, they will put what I taught them to practice. I appreciate their willingness to live a healthy life.
Main focus?
I am a hospitalist and by that, I am exposed to different health conditions ranging from minor to critical. I love the fact that I am able to counsel people because a lot of them don't know the basic things they can do to stay healthy and prevent those chronic conditions that could cut short someone's life.
I take a lot of time educating people and increasing awareness on solutions to health challenges. And because of my focus which is not aimed at administering drugs but teaching people how to prevent diseases and infections, I do a lot of nutritional counseling to help people not to be diabetic, hypertensive, etc.
In a situation where the person requires medication, it is hoped that with adherence to counseling within a short period, the person begins to live without drugs. So far, the people I have met and counseled have added to the experience I've gathered over the years as a hospitalist.
Nigeria women's health?
In terms of health, Nigeria has a long way to go. I discovered that there is a lot of poverty among the people especially the women. A lot of people cannot afford two meals per day how much more a balanced diet.
This is a big problem because when anyone is faced with such serious situation, you just have to survive. Usually in this condition, there are lots of things on one's list and health is like the last thing on the individual's priority. People are struggling to get common food and water on a daily basis and that is why their health is impaired. Many Nigerians just want to survive.
Let me share this experience. During a testing and counseling exercise, women were on queue and at some point; I was alerted about a woman who had 7months old twins. She was breastfeeding them because she had no money for extra formula. My team asked me if I could see her since it wasn't her turn I said yes and she was brought in. She had each child on each breast. She looked so pale and worn out as though she would pass out the next minute. We pulled her out of the crowd and attended to her and the babies. Thereafter, I discovered she hadn't taken a common cup of water that day and didn't know the importance of water to one's health especially during breastfeeding.
So apart from poverty, lack of adequate information is another major undermining factor to women's health. Since there is so much hardship in the country, indigent women should be taught that they do not need to pay so much to survive.
Can you imagine that from our experience, some people are moving about with blood pressure of 200 over 100 without knowing. I tested a lady whose blood sugar was 400 and when asked if she was diabetic, she confessed not knowing what diabetes is.
Women need information on how to prevent breast and cervical cancers, high blood pressure and other diseases that have become cause of several deaths all over the world. I get a lot of opportunity during screening after which I counsel people on their lifestyle, things they should change and the need to eat better so as to stay healthy and alive.
Way forward?
Nigeria needs philanthropists and organizations to partner with laudable initiatives like SWCF. Since a lot of women are poor and sick, it is the responsibility of individuals, groups and organizations to sponsor them so they could get adequate health care. Back there in United States, 'Labours of Love Mission' also solicits for fund and what we get, we channel into lives of people that are in need of assistance. It might interest you to know that members of my team who participated at SWCF event, paid their flight tickets which they said is their own contribution to the health of Nigeria women. They also brought gifts for the women.