Lagos  –  The Senior Vice-President and Managing Director of MTV Networks Africa, Mr Alex Okosi, has said that Nigerian artistes and video directors now produced some of the best music videos in Africa.
He said  in Lagos on Tuesday that prior to the advent of MTV Base in Africa Nigeria produced the lowest quality of videos.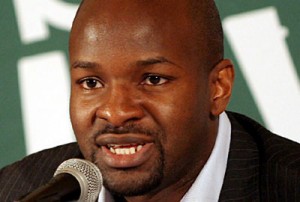 Okosi said that MTV Base had done a lot of work in the promotion of African music and culture, adding that Nigeria as a country was reaping the benefits of such efforts today.
"Music transcends based on the quality of the music produced. What we are trying to tell people is that that they needed to produce good music videos because that's the best way to market yourself.
"And someone in Kenya can maybe hear the song and they bump to it; but when you see the video, it's a much powerful experience and a much powerful expression of the artiste's talent.
"That's the reason we believe in this whole music video thing to begin with. And that's why from the time we started we put talent reps in place to train people on how to produce these music videos.
"The benefit is what Nigeria is seeing today. There are millions of people that are producing music videos today that have got quality.
"Now it enables the artiste to travel. Before we started music video in Nigeria it was just rubbish. Now Nigerians produce the highest quality music videos in Africa. We were last before we started.''
Okosi also said that MTV Base was also complying with the rules and regulations as set out by the National Broadcasting Commission (NBC), the regulatory body in Nigeria.
"If a video is banned by the NBC, we don't air it.
"It is always important from the very beginning that we try to censor what we do in a positive way. So, we try to make sure that the videos are in line with what the market and the regulators want," he said.
MTV Base music and lifestyle channel was launched in Africa in 2005.
The organisation launched the MTV Base Africa Music Awards (MAMA) in 2008 which had held twice in Nigeria and once in Kenya.
The awards returned this year and would hold in Durban South Africa on June 7 with Nigerian artistes dominating the nominations. (NAN)