(AFP) – Boko Haram on Monday said it was responsible for the abduction of hundreds of schoolgirls in northern Nigeria that has led to growing international outrage and demands for an immediate rescue mission.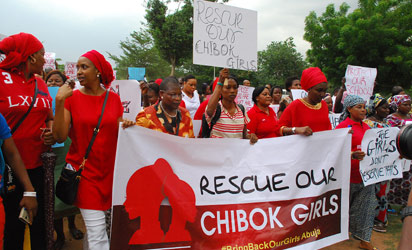 "I abducted your girls," the Islamist group's leader Abubakar Shekau said in the 57-minute video obtained by AFP, referring to the 276 students kidnapped from their school in Chibok, Borno state, on April 14.
Fifty-three of the girls managed to escape from the militants but 223 were still being held, state police said last Friday.
Subscribe for latest Videos