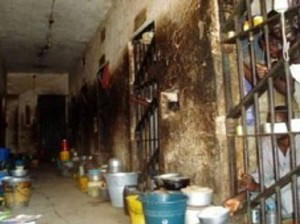 *Nigerian prison
JIGAWA — Tsada village of Dutse Local Government Area is15 minutes drive from the state capital. It  was there that a 45-year-old man, Malam Nura Ahmed Jigawa Tsada was apprehended by members of the public and handed over to the Police last week for committing sodomy with a 10-year-old boy.
The presiding judge, Justice Ubale Ahmed Taura, said the 45-year-old man has confessed to the crime which made the court sentence him to 12 years in prison to serve as a lesson to others.
According to the judge, the court jailed him based on facts gathered and his confessional statement in court.
The judge explained that the sodomy case went against Section 284 of the Jigawa Penal Code, adding that the court has observed an increase in rape and sodomy cases reported to security agencies in the state.
The convict however has the right to appeal the  judgment within three months.
In another development, the Jigawa State government has pardoned 14 inmates, 10 out of them with cases related to fighting, while the remaining four were people with criminal cases that have to do with robbery who were sentenced to death by hanging.