GABRIEL EWEPU
ABUJA- FOLLOWING the delay in the passage of the Petroleum Industrial Bill, PIB, into Law, the Coordinator, Host Communities Network of Nigeria, Prince Preye Pawuru, has accused oil multinationals operating in the Niger Delta of sabotaging the bill.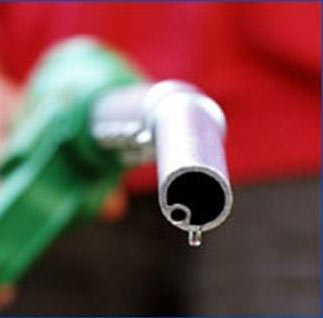 Pawuru told Sweetcrude that Nigeria's petroleum sector had remained unregulated over the years, and as such was imperative that the PIB is passed into law. This, he said, is to enable proper regulation, accountability and transparency in the industry, to fast-track the development in the oil producing communities and the country as a whole.
Pawuru said: "The major stumbling block against the PIB is the oil multinationals. They are busy lobbying the National Assembly because by the time the PIB is passed the profit margin of these oil companies will drop. These companies are only interested in their profit, and as such, will do everything possible to boost their profits.
"The revenue accruing from oil exploitation will go directly to Nigeria and Nigerians, and not to the oil corporations. We want the right thing to be done in the right way, but they do not want it to be done in the right way because they would not be making the profits they use to declare.
"The National Assembly should understand the benefits of the PIB, and we voted them in to represent us and not their purses.
They should understand that the Nigerian people are watching. They should also understand that this Bill is out to enrich the common Nigerian, and so they should have the common Nigerians at heart by passing this Bill, and it will help them also to have more to share.
"The oil companies are the ones sabotaging the PIB in order to protect their profit margin, and that is what we the stakeholders, particularly the host communities are fighting against, and the National Assembly seems not to understand."
Speaking on the challenge before the PIB, particularly the resistance from the North, Pawuru attributed this to lack of understanding of the provisions and benefits the bill also has for the North.
"The Northern challenge as far as the PIB is concerned is that the Northern people do not understand what the PIB is all about, and we have tried to enlighten them on this especially the clause or provision for the host communities.
"Their grievance is that so much money is going to the Niger Delta and there was nothing to show for it, and the aspect of 10 per cent of equity fund in the PIB for host communities should be expunged.
"But the PIB will also benefit the Northerners because the more revenue from oil the more the allocation will get to the states and the local government councils, because there will be accountability and transparency in the industry.
"Right now the petroleum industry is opaque and we do not know what is happening, and we are losing huge revenues as a nation on account of this, which is what the PIB seeks to correct."