MICHAEL EBOH
Former Managing Director, Access Bank Plc, Mr. Aigbojie Aig-Imoukhuede, has expressed concern over the viability of the recently privatised power sector. He warned that a number of the banks that financed the acquisition of the privatised assets of the Power Holding Company of Nigeria, PHCN, risk losing their funds.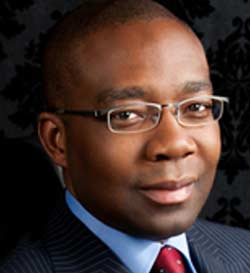 Aig-Imoukhuede, who spoke at the KPMG Alumni Forum in Lagos, with the theme: 'Leadership, growth and succession,' noted that the banks failed to take into cognizance the apparent problems in the power sector, while a number of them chose to ignore the issues that appears to be stifling growth in the sector.
"There are two things that are very critical to the success, growth and development of the power sector; one of them is the issue of gas and the other is transmission," he said.
According to him, the fact that issues of gas and transmission did not feature at any point in the privatisation process, has put the banks in a dangerous situation.
He specifically noted that the banks that will be affected are those that served as equity loans providers.
"In my opinion, there is going to be trouble for the banks, because these things were there for these financiers to know, yet it was ignored," he added.
He, however, noted that despite the fact that a number of the banks will have their fingers burnt, the power sector, will in the long run be a very profitable sector.
He said, "Things will get rough for the banks and the power sector, but it will certainly be a profitable sector, and I must state that it will take the virtue of some people."
Aig-Imoukhuede further stated that it is profitable investing in the Nigerian oil and gas sector, especially in providing financing for indigenous investors going into the oil industry.
He noted that during his time in Access Bank, the bank focused on indigenous companies in the oil sector, partnering with the firms in major areas of their operations.