Says Tablets of Knowledge, new schools are ubiquitous
BY GBENGA OLARINOYE
OSOGBO—The Osun state government yesterday responded to comments by one of the governorship aspirants of the Peoples Democratic Party in the state, Senator Iyiola Omisore, during his media chat in Oshogbo, saying he could only be suffering from  Attention Deficiency Syndrome, ADS.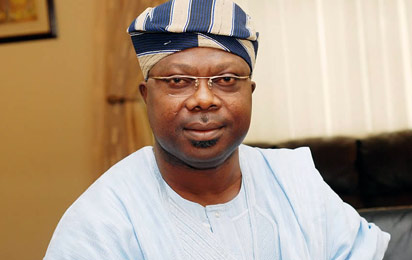 In the chat, Omisore alleged that only 900 Tablets of Knowledge, Opon Imo, had been distributed to students throughout the state, especially on the distribution of Opon Imo and other aspects of the education reforms going on in the state in general .
In its response, the government through the Director, Bureau of Communications and Strategy, Office of the Governor, Mr. Semiu Okanlawon, said at least, 1,473 tablets had been distributed to students in Ile Ife, where Omisore hails from.
He said Omisore's position  showed the tragedy of an aspirant who does not even have basic information about what affects the people in his immediate constituency.
Okanlawon said: "If 1,473 students have received their copies of Opon Imo in Ile Ife alone, that better explains how many tablets have been distributed in the entire state which has 30 local government areas and an area office.
"We advise Omisore to visit schools such as Oduduwa College, Ile-Ife, Community High School Olugbode, Moremi High School, Ile-Ife, Aderemi Memorial College, Aye-Oba, Ifesowapo Community Grammar Sch. Egbejoda, Olode Grammar School, Irepodun Grammar School, Aye-Arode, Community Sec. Grammar Sch. Ajebandele Fadehan, Community High School, Alabameta, St. David's Grammar School, Ile-Ife and others to see and tell the world how many tablets are in those schools and how far removed, he is to the people of his constituency."
The statement reminded the people that the government had explained long time that only 50,000 units of the 150,000 tablets required by our students would be brought into the country, while the remaining 100,000 units would be assembled at a plant being constructed in the state.
"Just as the school uniform has been used as strategy to bring in an industry as the Omoluabi Garment Factory, the assemblage of Opon Imo is being used to further the industrialization agenda of the present government. This is another way of creating employment opportunities for the people," he said.