BY  GBENGA OLARINOYE
OSOGBE—Former Head of Service, HOS, in Osun State, Mr. Segun Akinwusi, has berated Osun State government under governor Rauf Aregbesola for blaming him for its inability to pay pensions and gratuities of the retired civil servants in the state.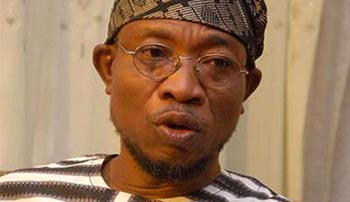 Pensioners in the state on Monday staged a peaceful protest in major streets of Osogbo, halting commercial activities partially in the state capital over the failure of the state government to pay their emoluments.
However, the state Commissioner for Finance, Budget and Economic Planning, Dr Wale Bolorunduro blamed Akinwusi for forcing the state workers to go on massive retirement in 2012, thereby making it difficult for government to pay their accumulated pensions and gratuities.
But Akinwusi while reacting to the allegation, said it is laughable for the state government to blame him for its failures.
He said in a statement issued in Osogbo yesterday that; "I retired six months before the retirements. The Contributory Pensions Scheme Law was enacted by the state House of Assembly in 2009. I am not the one who made the law. So, I cannot be the one who forced civil servants to retire."
"I alerted the governor about the mass retirement coming and he was happy that people are leaving the service but I warned him that although salaries will go down, but pensions will go up and that we should be proactive," he added.