General of the Federation, Mr Mohammed Adoke has explained that the Nigerian National Petroleum Corporation, NNPC, became involved in the Oil Mining Leases, OMLs, following the decision of some oil firms to dispose about 45 per cent participating interests in such blocks which were under the Joint Venture Agreement.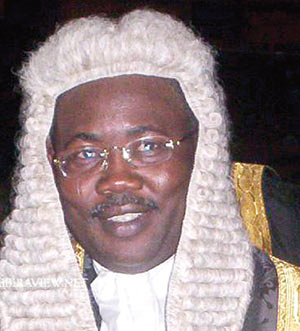 Adoke, who gave his legal opinion in a letter to the Senate Committee on Finance that is looking into the controversial $49.8 billion oil revenue, also argued that either the Nigerian National Petroleum Corporation, NNPC or its subsidiary can assign its interest to any partner but it must be with the approval of the Minister of Petroleum Resources.
According to him, Total, Agip and Shell were some of the vital stakeholders who sold off their interests in some OMLs,  through Shell/NNPC JV agreement to indigenous companies.
Part of the letter, released in Abuja, says: "I am of the considered view that the NNPC can legitimately transfer its participating interest in the Oil Mining Leases (OMLs) to its wholly owned subsidiary, the Nigerian Petroleum Development Company (NPDC) as no law to the best of my knowledge and information, precludes such a transfer.
"It is instructive to note that by virtue of paragraphs 14 16 of the First Schedule to the Petroleum Act, CAP. P.10 LFN 2004(NNPC Act) and Regulation 4 of the Petroleum (Drilling and Productions) Regulations 1969 as amended, a holder of an Oil Mining Lease(OML) or Oil Prospecting Licence (OPL) can assign its interest provided the consent of the Minister of Petroleum Resources is obtained.
"Furthermore, Section 6(1) (c) of the NNPC Act empowers the NNPC to establish and maintain subsidiaries for the discharge of its functions. The NPDC was thus incorporated as a limited liability upstream subsidiary company of NNPC to carry out its upstream operations as envisaged by the law.
"It is pertinent to note that the transfer of the participating interests in the OMLS in question, relates to a joint venture arrangement between NNPC on the one hand and Shell Petroleum Development Company of Nigeria Limited, Nigerian Agip Oil Company Limited (Agip) and Total E&P (Nigeria) Limited (formerly Elf Petroleum (Nigeria) Limited), Total  on the other.
"This relationship is governed by a Joint Operating Agreements (Shell/NNPC JOA) and Article 19.2 of the Shell/ NNPC JOA empowers any party to the agreement to transfer all or part of the participating to its affiliate at any time, upon notice to other parties and subject to any necessary government consent. I have been made to understand that all the requisite consents were obtained.