GOVERNMENTS rarely fire their Central Bank governors. No matter the reasons, controversies would trail the decision, more so if it involves Mallam Sanusi Lamido Sanusi, a man who hugs the headlines.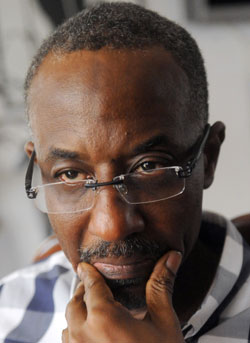 Few governments too would have tolerated the defiance Mallam Sanusi applied to his brief. The CBN governor wrote the President accusing the Nigerian National Petroleum Corporation, NNPC, of not remitting $49.8 billion (about three times the nation's annual budget) to the Federation Account.
He later blamed CBN's Reserve Department for misleading him and told a Senate committee investigating the allegations that he had apologised privately to those his letter indicted, but there are indications that NNPC's accounts are untidy.
Sanusi's garrulousness was legendary. In 2010, he told the media at the World Bank meeting in Washington that all arrested bank managing directors would be jailed. He asked the media to quote him. The cases were in court and it was improbable he knew the verdict.
Those who fear Sanusi's sack could rock the economy do not consider the consequences of his utterances that were out of character with a holder of his office.
Suggestions that Sanusi was sacked for fighting corruption, however, taint whatever the Presidency intends to achieve, though records show Sanusi ran CBN like his fiefdom.
Why did the Presidency take this long to fire Sanusi? The Financial Council audit report of CBN that questioned his conduct was submitted last June. Its findings included these questionable expenditures.
· Did CBN pay Nigerian Security Printing and Minting, NSPM, Plc N38.233 billion in 2011 for "printing of banknotes" – N8.836 billion more than NSPM's 2011 turnover of N29.370 billion?
· Who approved N3.855 billion staff loan write off in 2012?
· On what promotional activities did CBN spend N3.086 billion in 2012, almost triple the N1.084 billion spent on the same item in 2011?
· How did CBN's "legal and professional fees" in 2011 amount to N20.202 billion but  only N460 million in 2012.
· What are "sundries" unexplainable expenses that cost N1.197 billion in 2011 and N690 million in 2012? How does a regulator of CBN?s standing have "unexplainable expenses" in its books?
Assuming Sanusi is guilty, does that wave aside his allegations that public funds were still missing at NNPC? Why is the ferocity of his sack not applied to clouds over petrol, kerosene subsidies, and unexplained uses the NNPC makes with 450,000 barrels daily crude oil allocation? NNPC refined only 80,000 barrels daily in the past five years.
Sanusi might have had the aptitude for the CBN job, but he lacked the attitude, yet with or without Sanusi, government should provide transparent accounts of NNPC's finances. There could be funds missing, in other places.