BY HENRY UMORU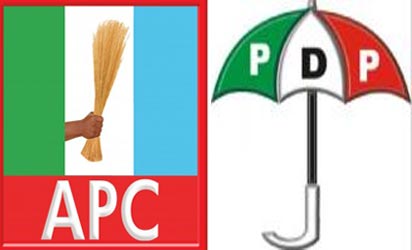 ABUJA — FORMER Vice President, Atiku Abubakar, has formally written Jada 11 ward chairman of the Peoples Democratic Party, PDP, notifying him of his defection from the party to the All Progressives Congress, APC.
Atiku Abubakar, in a letter dated February 3, 2014 and addressed to the ward chairman, said:   "I write to formally inform you of my resignation from the Peoples Democratic Party, PDP, effective February 3, 2014. The attached press statement that I issued today outlines my reasons for resigning from the PDP."
In the letter entitled, "Resignation from the Peoples Democratic Party, PDP," the former Vice President also copied the PDP chairman, Jada Local Government Area, Adamawa State; state chairman of Adamawa PDP and PDP National Chairman, Alhaji Adamu Mu'azu.
Atiku  had, in a press statement, Sunday, dumped the PDP for APC, identified marginalisation, humiliation, lack of internal democracy, lack of inclusiveness, among others, as the reason responsible for his action
The statement read:   "In 2006, as a result of my firm stand in defence of our constitution and our democracy, my supporters and I were pushed out of our party, the Peoples Democratic Party, a party that we worked tirelessly with other compatriots to build as a vehicle to restore democracy to our country.
"We later returned to that party in 2009 when a new leadership of the party and the country promised a new direction, a direction of inclusiveness, of internal democracy, of an end to impunity, adherence to the rule of law and respect for the dignity of members and Nigerians.
"Sadly, however, those promises have not been kept.   In addition, the PDP continues to be beset with many crises, mostly leadership-induced crises."