BY IKECHUKWU NNOCHIRI
ABUJA – Respite came the way of the erstwhile Speaker of the House of Representatives, Mr Dimeji Bankole, Friday, as the Abuja Division of the Federal High Court, discharged and acquitted him over allegation that he used fake companies and defrauded the federal government to the tune of N894 million while he was in office.
While upholding a no-case-application that was filed before the court by the former Speaker, Justice Evoh Chukwu, held that the Economic and Financial Crimes Commission, EFCC, failed to establish a prima-facie criminal case against the accused person.
Consequently, Justice Chukwu, quashed the entire 16-count charge against the ex-Speaker, saying he was satisfied that the accused person has no case to answer with respect to the charge.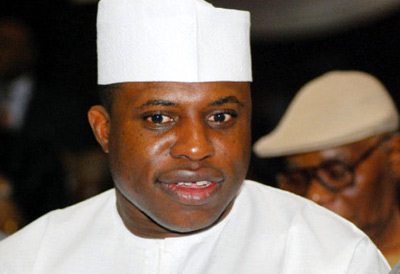 According to the Judge, "The prosecution failed to prove that the accused person acted with the intent to defraud. There is no evidence that the accused unilaterally or in conjunction with anybody inflated prices of contracts. Evidence of the prosecution never showed that the accused entered into agreement with either the supplier or contractors.
"There is no justification for the continuation of this trial, the prosecution failed to disclose a prima-facie case to warrant the court to demand explanations from the accused person. There is no nexus connecting the accused with the alleged offence", said Justice Chukwu.