*Experts speak on fears, expectations
By UDEME CLEMENT
The move by the Federal Government to restrict the importation of fairly used vehicles  (Tokunbo) into the country with a new automotive policy through a higher tariff regime is unsettling for many Nigerians, especially low income earners who depend on  the vehicles for  their daily transportation need as they cannot afford new cars because of high prices. While big car dealers see the policy as a good initiative to resuscitate the local automobile industry, private individuals expressed the  fear that prices of imported vehicles may soar once the implementation of the new tariff regime from 35 per cent to 70 per cent begins.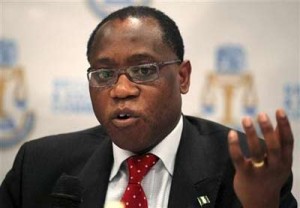 The Minister of Industry, Trade and Investment, Olusegun Aganga, while giving the run-down on the framework of the policy, tagged, 'New Automotive  Industry Policy Development', said the initiative is to promote massive investments in affordable made-in-Nigeria cars to limit excessive imports. He explained that his visit to South Africa resulted in the signing of a Memorandum of Understanding (MoU) to secure more inputs into the new policy as well as technical-know-how, even as he discussed with global car manufacturers on the need for them to set up  plants in Nigeria.
He said, "The policy will not result in banning of the importation of vehicles in Nigeria but to focus on promoting investments in affordable made-in-Nigeria vehicles. What government will do is to raise the  tariff on importation of such vehicles to discourage influx of used cars into the country and encourage local manufacturers to enhance capacity utilisation in the local industry. Importation of Tokunbo vehicles will not pose a threat to the new plan."
In the same vein, the director general, National Automotive Council (NAC) Aminu Jalal, said, "Nigeria spent N550billion on importation of cars, buses and trucks, which does not include tractors and military vehicles. We also spent about N500 billion on spare parts and N150billion on tyres. Now with the new policy, we will support local car plants to make standard cars at globally competitive prices, which will boost the local content policy of government.
To assemble a car locally, we need about 2,500 different parts. If many cars are made locally and sold in the country, that will encourage local manufacturing of these parts, thereby creating more jobs and wealth for our economy".
According to government, increase in tariff will reduce the huge amount expended annually on importation of cars, as report shows that Nigeria spent over an estimated N550billion  importing cars in 2010 economic year and about $3.4billion in 2012.
Some car dealers who spoke with Sunday Vanguard, expressed their views:
Government must be careful about policy inconsistency –  Mr. Adel Charles, the manager of Adel Motors, Ikorodu:   This is not the first time government is talking about automobile policy in Nigeria. The problem with this government is policy inconsistency and lack of adequate implementation framework, even on important issue that affects national development.
This is not affecting the automobile industry alone but other sectors of the economy, because government can just come up and make a policy pronouncement today and tomorrow the same government will say something else or even act differently. Can the government come out to tell us what exactly happened to the automobile policy initiated over three decades ago in this country?   For example, in the 1970s Nigerian government came up with a new policy to build the automobile industry locally.
The initiative made waves at the initial stage as government quickly went into partnership with notable auto companies like Volkswagen, Peugeot, Fiat and Daimler-Benz.   Before we knew it, some of those firms starting winding up due to low capacity utilisation, lack of infrastructure and other challenges, which confronted the industry at that time following lack of a condusive operating environment for the business to thrive.
Government must give a realistic time line –  Mr. Paul Nwosu, with Pauline Motors, Apapa: Government should give sufficient time line for the local automobile industry to be adequately restructured before increasing the tariff on imported  Tokunbo vehicles, if not, this will greatly affect many car dealers in   the country, especially those operating on a very small scale. This is because aside from the effect this policy may have on micro auto dealers, a lot of people now depend so much on these tokunbo vehicles for transportation across the country. So, government must take everything into account before implementing the new policy.
I am not against the policy and programmes of government in trying to put things right in the country because the minister said in the media recently that the local automobile industry is capable of creating about 700,000 jobs over a period if well restructured. This is quite good for the country but my concern is for government to also protect the citizens by ensuring that those small scale auto dealers are not just thrown out for business for the giants to monopolise the industry.
Government policies should not always be about throwing the masses out of jobs, businesses and making things difficult for them, but protecting and giving them a sense of belonging in their own country. For example, government claimed that the recommendations were adopted after consultations with major stakeholders in the sector including some Original Equipment Manufacturers (OEM), while the Federal Executive Council (FEC) further approved that every vehicle bought by government must be from local vehicles assembly plants, unless it is specialised. How many small scale dealers made inputs in those recommendations?
Today, the big car manufacturers are in partnership with only few local companies to distribute their brands in Nigeria while numerous dealers operates on a small scale just trying to survive in the business. For example, Honda brand is distributed by Stallion motors, BMW is solely distributed by Coscharis motors, the most sought after Toyota brand is distributed by Toyota Nigeria limited and Elizade motors, KIA motors handles the distribution of KIA and CFAO motors is in charge of Mitsubishi brand.
These companies are all leading distributors in the country while the small scale dealers are just trying to survive. I want the media to investigate what I am saying here to know how the industry operates before making conclusions.   Also, apart from top government officials, big business tycoons who are also working indirectly with government, few corporate entities and viable commercial banks buying new cars, most Nigerians patronise fairly used vehicles.