By Princewill Ekwujuru
Oxford Business Group (OBG) has identified the newly unbundled power sector as the investment hub in Nigeria for years ahead.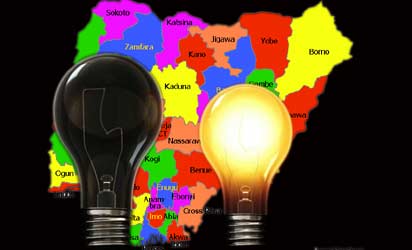 The global publishing research and consultancy firm stated this  in a report titled:  'Nigeria 2013' noting that that nation's  power sector is  set to play a major role in addressing the country's long-standing electricity shortage.
The report also said that amongst other sectors in the economy, the power sector looks set to command major investment compared to oil and gas, banking and manufacturing.
Ms. Stephanie Parker, Director Circulation and Communications, OBG, noted that  the recently  privatized   power sector looks set to play critical role in addressing the country's long-standing electricity shortages as explored in the new report.
It also includes a wide range of interviews with leading political, economic and business representatives, including the Coordinating Minister for the Economy and Minister of Finance Ngozi Okonjo-Iweala, the Canadian Minister of International Trade Ed Fast and the former president of Brazil and Honorary President of the Lula Institute Luiz Inácio Lula da Silva.
OBG's new report identifies the spotlight on Nigeria's banking industry, providing wide-ranging coverage of the central bank's efforts to improve the sector's operating environment.
Key industry players from four of Nigeria's main banks air their views in a roundtable on a range of topical issues, including the national drive to recover past losses through restructuring and the increasingly important role earmarked for consumer credit in generating economic growth.
Explaining the impact of the research work by the group, Ms. Parker said  the Report analysed the country's bid to overhaul its oil production infrastructure, which is seen as key to sustaining output and boosting downstream processing.
It mulls the challenges facing Africa's number one oil producer, while documenting new initiatives, such as plans to channel funds into deepwater reserves exploration.
The Report also looked in detail at Nigeria's rapidly-evolving ICT industry, which is one of the most dynamic on the continent.
With growth in the mobile segment accelerating and internet penetration on the rise, The Report: Nigeria 2013 considers the potential for expansion in segments such as online shopping.