By Emmanuel Aziken, Political Editor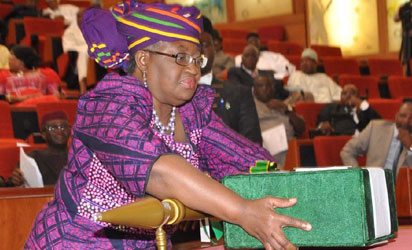 The All Progressives Congress Whip in the House of Representatives, Rep. Samson Osagie has pledged the readiness of the party members in the House to heed the directive of the party in shutting down the affairs of the Federal Government. He said:
I AM a member of a political party and I cannot disagree with my party.
All I can say right now is that even the deaf can hear, the blind can see that this government is not only rudderless, it is involved in huge illegalities and unconstitutionalities, it has no respect for the rule of law, neither does it have respect for the right of citizens.
It is only reminiscent of events of the military days and a case in point is what is happening in Rivers State.
It is so sad that we have found ourselves in a democracy under a regime that cherishes unconstitutional acts. $10.9 billion is missing and that is about two years budget of the Federal Government of Nigeria, it is no joke.
Let nobody deceive anybody, it is equivalent to two years budget of this government. Between the Central Bank Governor, the minister of finance, they cannot account for it.
Is that not farce? Never in the history of this country, even under military rule have we found this type of lack of transparency of government.
It is obvious and clear that under the PDP, Nigerians have suffered a lot and that even at that they want to continue to hold on. The choice really is for Nigerians.