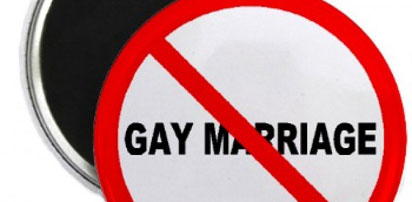 gay
BY SUZAN EDEH
BAUCHI — There was pandemonium at the Upper Court 4 in Anguwan Jaki, Bauchi State, yesterday, as an angry  mob almost lynched seven suspected homosexuals brought to court for trial.
One of the suspects was identified as the Principal of a Government Secondary School in the state.
The development forced security personnel at the court premises to rescue the suspects by firing gunshots in the air and using teargas to disperse the mob.
The suspects are Ibrahim Marafa, Shehu Adamu, Yusuf Adamu, Aliyu Dalhatu, Abdulmalik Tanko, Usman Sabo and Hazif Sabo Abubakar.
The angry mob hurled stones at the van carrying them as it sped dangerously back to prison. A few people  sustained injuries in the process.
The suspects faced charges of allegedly engaging in gay activities in Bauchi State, an action that contravenes the Islamic laws which the state is operating.
Police Public Relations Officer, DSP Haruna Mohammed, said the suspects were arrested by the Bauchi State Sharia Commission.
The atmosphere around the court was tense as the suspects came out of the court with the mob reigning abuses and pelting them with stones.
Earlier, inside the rowdy court, counsel to the Sharia Commission, Danlami Ayuba, told the court that one of the suspects was identified as Ibrahim Marafa, the Principal of Government Secondary School, Mainamaji.
When the case was slated for hearing, counsel to the suspect, Abdul Musa, said he was not ready and sought for bail for his client to enable them study the charges. The bail application was rejected by the counsel to the Sharia commission.
The presiding judge, El-Yaqub Aliyu, refused to grant the bail and adjourned the case till Monday to enable the prosecutors present their witness.
Similarly the State Sharia Commission counsel paraded six other suspects. When their case was mentioned, the presiding judge cautioned the Sharia commission's counsel to ensure that they had proper evidence on the accused persons before arraigning them.