Lagos – Dapo Oyebanjo, a.k.a D'banj, on Monday said he would take to farming to encourage youths to embrace agriculture and fight poverty.
D'banj said in an interview with in Ikeja, during the launch of "ONE's Year of Agriculture' Campaign" that his action was to explore another area of opportunities.
"ONE'' is an international, non-partisan, non-profit, advocacy and campaigning organisation aimed at eradicating poverty and preventable diseases in the world through public awareness.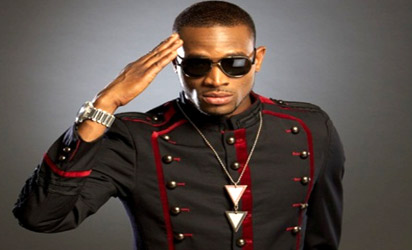 D'banj said that during his meeting with the "ONE Organisation" in South Africa, he was convinced that agriculture was the only way forward for Nigeria and Africa.
"They told me about how many potentials that we're missing out on.
"They told about how if we focus on agriculture in the next five, six, seven, 10 years, Africa can actually be feeding the rest of the world.
"They told me about how much the small scale farmers don't even have any support and they are the larger percentage of people that are giving us what to eat.
"Agriculture is actually everything that we live; food is life; agriculture is life.
"They said we would like you to champion this move where we go across Africa and we tell our youths, create that awareness for
them, let them know.
"So, for me, I will be doing everything in my power to make sure that the youth, my generation, they see what I have seen and they get informed as I have.
"That if we focus on agriculture, not only would we be able to feed the rest of the world, but we would be a power house and we would not need anybody to give us anything.
"We would create our wealth ourselves, so you can call me a farmer now.
"My role is to get involved and like a joke I'm getting involved fully.
"Maybe I'm going to have my own farm so that when I'm talking to youths and saying listen I am a farmer as well.
"So, everything we would be doing to just let them know that "oh boy'' you can wear a Rolex and still be a farmer.''
Subscribe for latest Videos