By Franklin Alli
The New Partnership for Africa's Development (NEPAD) is yet to impact positively on Nigeria's economy, especially industrial and infrastructure development.  This is after 12 years of its existence.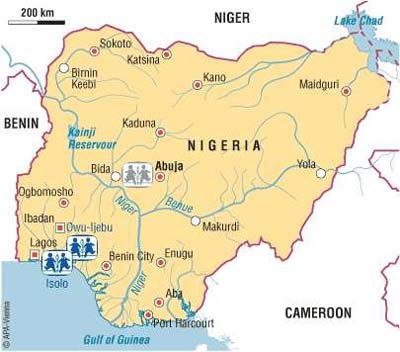 Dr. Ifediora Amobi, the Executive Director of the African Heritage Institution (AfriHeritage), disclosed this during a workshop on 'strengthening the Effectiveness of NEPAD in Nigeria: The Way Forward,' organised by the institution in Abuja.
He noted:  "Sincee its establishment 12 years ago, Nigeria is one of the five founding member countries of NEPAD and one of its highest financial contributors without commensurate benefits to its economy.
Dr.  Okezie Nwankwo, Senior Research Fellow, Centre for Strategic Research and Studies, National Defence College, Nigeria, who spoke on "NEPAD and the Challenges of Economic Development," said NEPAD Nigeria lacks specific policies and strategies to monitor and achieve its objectives.
According to him NEPAD Nigeria is yet to impact positively in the area of infrastructure development especially in the critical sectors of education and health.
Dr.  Abel Ezeoha, a development economist  at the Ebonyi State University, Abakaliki, noted that before the advent of NEPAD, economic reforms and initiatives were more of national issues.
In his paper   titled   'The Thorny Path to NEPAD Implementation in Nigeria,' he observed that apart from a number of some sub-regional efforts, there was no strong economic cooperation among African countries.
He recalled that this situation informed the adoption of NEPAD at the then Organisation of African Unity (OAU) summit in July 2001.
According to him, Nigerian entrepreneurs in other African countries do not enjoy the kind of support and protections their South African counterparts enjoy and unlike the case of South Africa, Nigeria is surrounded by Francophone West African neighbours that are more inclined to cooperating with their colonial powers than with their neighbours.
He recommended that for Nigeria, the best policy option should be to devise strategies for overcoming the broader challenges facing NEPAD in the continent; and more specifically, for improving its competitiveness in the region by effectively dealing with the background issues of insecurity, threat of rapid urbanization, weak governance structure, and threats against Nigerian entrepreneurs operating in other countries.
The chairman of the occasion, Senator Mohammed Sanusi Daggash, commended AfriHeritage for organisation of the workshop to enlighten the public about NEPAD activities and how to improve the operations of the body.
Subscribe for latest Videos