Ikeja – An Ikeja High Court on Monday dismissed an application by former Managing Director of Bank PHB, Francis Atuche, seeking to quash the N25.7 billion theft charge preferred against him and two others.
In her ruling, Justice Lateefat Okunnu, held that Atuche should wait for the outcome of his pending appeal against the court's jurisdiction to entertain the charge at the Appeal Court.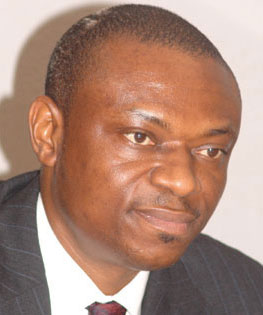 She consequently adjourned the matter to March 10, 2014 for continuation of trial.
Atuche and his wife, Elizabeth, are standing trial alongside a former Chief Financial Officer of the bank, Ugo Anyanwu, for theft.
Atuche's counsel, Chief Anthony Idigbe (SAN), had in an application dated Nov.27, asked the court to quash the charge, citing lack of jurisdiction.
The application was premised on a judgment delivered by the Court of Appeal, Lagos on Nov. 21.
The appellate court had in the judgment struck out the theft charges preferred against a former Managing Director of Finbank Plc, Okey Nwosu and others.
The Court of Appeal in Nwosu's case held that the Lagos High Court lacked jurisdiction to entertain the charge because it emanated from capital market transactions.
The appellate court held that such capital market-based matter was an exclusive jurisdiction of the Federal High Court.
Idigbe argued that Nwosu's and Atuche's case were similar, stressing that the lower court had a judicial duty to follow the decision of the appellate court.
However, counsel to EFCC, Mr Kemi Pinheiro (SAN), in his notice of preliminary objection, urged the court to strike out the application for being frivolous and vexatious.
Pinheiro had argued that the Court of Appeal decision in Nwosu's case was inapplicable in Atuche's case. (NAN)