By Les Leba
A letter dated September 25, 2013 written by Lamido Sanusi, Governor of Central Bank, to President, Good Luck Jonathan, was last week, leaked to the media from undisclosed sources.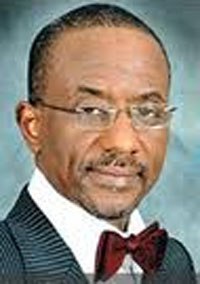 In an apparent streak of patriotic fervour, Sanusi noted in his letter that "I am constrained to formally write your Excellency, documenting serious concerns of the CBN on the continuous failure of the NNPC to repatriate significant proportion of the proceeds of the crude oil shipment it made ($49.8bn), in gross violation of the law".
Nonetheless, Sanusi's antecedent in exposing the horrid level of fraudulent practices in the banking sector, as well as his expose' on the bloated expenditure of legislators, may have induced public belief in Lamido's allegations of fraud against NNPC.
The NNPC General Manager Public Affairs, Dr. Umar Farouk Ibrahim, however, quickly explained that the 24% of total crude oil receipts ($15.5bn), which the CBN acknowledged that NNPC remitted to the treasury actually represents the proceeds from the equity lifting, which NNPC directly paid as its legitimate contribution to the federation account.
Thus, the alleged unremitted balance of 76%, according to Ibrahim, was received by those other agencies that are statutorily empowered to collect them for onward remittance to the treasury.
Indeed, Dr. Okonjo-Iweala, the Finance Minister, also last week corroborated this position to the Senate Committee on SureP, when she confirmed that the $48.8bn alleged missing was 'intact', only to reverse her position a day later, when she reported that about $10.8bn was yet to be accounted for!
Earlier, Andrew Yakubu, NNPC Group Managing Director, cautioned government ministries and development agencies to "seek better understanding of issues, which are not clear to them, rather than go public with misleading information that is capable of creating public disaffection".
Consequently, with such contradictory positions on a matter as basic as appropriate accounting process for public funds, one must wonder what other more serious issues these critical government agencies discuss at their regular inter-ministerial meetings.
Thus, in addition to ongoing legislative investigation, it should be revealing to also publish the result of President Jonathan's alleged presidential directive, upon receipt of Sanusi's letter, that the huge revenue differences between NNPC and CBN records should be instantly resolved.
Nonetheless, a commonsense approach may serve our purpose in determining a clearer reality.  Indeed, CBN's expectation that total sales value, i.e. average price of crude oil multiplied by the actual volume of oil sold should amount to $65bn is really hardly contestable!  It is also true that the 1999 constitution requires monies earned by all government agencies to be paid into the federation account.
So, CBN's allegation may be technically right, if NNPC paid only $15.5bn instead of $65bn into the treasury; however, the big question is whether it is realistic for a trading corporation to directly pay its gross sales revenue as dividends to its shareholders?  Surely, it is only after cost of all operations and several other contractual obligations, including taxes, have been met that any corporation can pay dividends to shareholders!
Consequently, it would be inapplicable therefore, for NNPC to repatriate the gross sales revenue for all oil sales directly into the federation account.  Surely, this could not be the intention of Section 162 of the 1999 Constitution on which the CBN founded its allegation of fraud against NNPC.  Besides, other agencies apart from NNPC are also partially accountable for crude revenue.
The above discussion is not a clean bill for NNPC's operations, as it will clearly be a miracle, under current circumstances, to find any MDA with unblemished accounting records and uncompromised operational processes nationwide.  Besides, NNPC is yet to satisfactorily account for its 400,000 barrels daily crude allocation for local refining!
Nonetheless, in his letter, Sanusi also recommended "investigation of those obvious avenues for money laundering, such as companies that sell private jets in Nigeria, and those bureaux de change, which have purchased hundreds of billions of dollars from the interbank market and are unable to account for these monies".
Consequently, Lamido assured President Jonathan of CBN's "readiness to render full assistance and provide as much data as possible to support the prosecution of such errant companies".
We may wonder whether this is the same Sanusi, who clearly did not require presidential consent, before his swashbuckling controversial reforms of the banking sector or is this not the same firebrand, who took on the otherwise intimidating Legislature on their bloated expenditures without batting an yelid!
Why couldn't the same irrepressible CBN Governor simply pass on its substantial information dossier on suspects of money laundering transactions directly for investigation instead of unexpectedly circuitously inviting Mr. President to authorize prosecution!!
Thus, observers may see Sanusi's fundamentally, clearly unfounded exposé as subterfuge to distract public attention from CBN's evident failure to achieve its core mandate of price stability, which should normally drive economic growth; undoubtedly, no nation has successfully grown its economy and also stimulated employment opportunities with cost of funds to the real sector exceeding 20%, neither can there be sustained social welfare, when pensioners become paupers every decade or so, because of double digit inflation rates in recent years!
There is also nothing to be said in favour of CBN's 'economically poisonous' monetary strategy, which constantly increases the cash base of banks one day with huge public sector naira allocations, only to return to mop up (i.e. borrow back) the resultant suffocating cash surfeit from the same banks with double digit interest rates, which are inappropriately excessive for such risk free sovereign debts!
Indeed, we should not be reminded of CBN's self-styled own reserves of about $40bn, which, despite government's forced borrowings at 'Shylock' interest rates to fund ghost deficits, yet remain inexplicably idle but unavailable for public appropriation!
Or why should anyone gloat on which income sources fund CBN's billions of naira unilateral serial interventions nationwide!
The preceding 'minor' infractions of the apex bank may not obviously be as dramatic as media reports of Sanusi's exposure of an 'Ogbologbo' thief who allegedly ripped off 76% of our commonwealth!
SAVE THE NAIRA, SAVE NIGERIANS!!