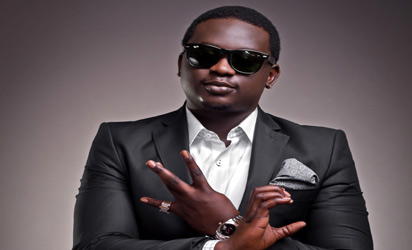 *Wande Coal
BENJAMIN NJOKU
The idea of travelling abroad to shoot a music video has become a trend in the Nigerian music industry. Just a few weeks after rising act, Orezi returned from South Africa where he shot the video of his hit song, "Rihanna", hip hop sensation, Wande Coal has followed suit. He's currently in the UK , shooting the video of his latest hit singles.
He teamed up with ace video director, Sesan Ogunro to shoot this big-budget music video in the United Kingdom. Before travelling to the UK last week, the 'Rotate' crooner was full of excitement that his musical career is taking a new twist.
"This is a new dawn for my career and in due course, the public will be in the know as to the new things that are happening to Wande Coal, when I return to my dear country,"he enthused.
Meanwhile, he is expected to unveil the changes in his profile as soon as he returns from the UK. Sources close to the former member of the defunct Mo' Hits squad, say he will be spending a couple of weeks in the UK, doing some new recordings while also shooting the music video.
Born Oluwande Ojosipe, Wande Coal is a singer/songwriter who started his journey as a professional musician in 2006, under the now rested Mo Hits Records. His time with the label saw Wande create a space for himself in the hearts of many Nigerian youth through his remarkable talent.
In his debut album, "M-to-M", Wande recorded a number of hits which catapulted him to the top. Today, he's the darling of many music lovers in Nigeria and beyond. He will be launching his new album under his very own label, Black Diamond Entertainment, later this year.