By Bilesanmi Olalekan
Until three years ago, Koleosho Saidat Biola, an English graduate from Lagos State University, was not different from an average lady on the streets of Oshogbo , Osun State. She was one of the millions of unemployed youths scattered across the country. According to her, she was just roaming the streets in search of a job. Then she was absorbed into the Osun State Empowerment Youths Scheme, O'YES. O'YES is an empowerment programme focused mainly on youths.
For Abiola and her type, it was an opportunity to get out of lack of want occasioned by unemployment. For some others, it was a dirty job not to be touched even with a 10 feet pole. Abiola , today, is a graduate of the O'YES programme.
"I am from Ede North Local Government. I graduated from Lagos State University. I studied English. I graduated in 2009 but there was no job. I was just roaming the streets looking for job all around. It was the O'YES programme that made one to be earning something today. The O'YES programme is usually in the morning such that once you are done, you had time to do some other private things of your own. So, once I leave the O'YES programme, I still go to some houses to teach.
Meanwhile, the N10,000 that I was being given every month, I was saving it. I didn't touch it. I was contented with the little I was collecting from the private home teaching I was also doing. After a year of saving, I built a container worth of N60,000. To put everything in order with the container, I spent N100,000. And by the time I was ready for business proper, I committed another N100,000 to it . That was how I started my own business. I can boast of buying anything for my children now. The worth of this business now is about N200,000. As we speak, I have 250 litres of kerosene in my tank", she said.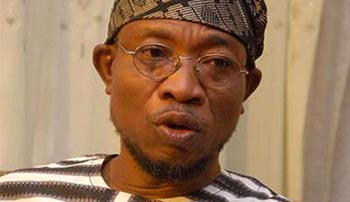 Ibrahim Jamiu is a photographer and now into ICT. As a matter of fact, he felt photography had nothing to do with ICT. "It never occurred to me that ICT could actually improve the level of quality of my job". Now he knows better. "I am grateful to the governor for this empowerment. The programme has even made me to be more virtuous. It is O'YES that taught me ICT. I didn't know anything about computers. Now I have two laptops with which I am doing my work now. I was a photographer before I got into the O'YES programme and, with the ICT knowledge, I can manipulate the system to improve on my photographic knowledge".
Miss Alayande Yetunde is another of the lucky graduates. According to her," The programme has really empowered a lot of people. The lazy ones have changed their perspective about life. I was an NCE holder but there was no job. So when I learnt about the O'YES programme, I collected the form and here I am. My savings from the programme enabled me to start a little business on my own. Where could I have got the money if not for O'YES?"
For Olagunju Olatunji  Obafemi, O'YES made him what he is now. He presently runs a small shoe business. "I was doing nothing even though I love writing. I enrolled in the scheme and learnt the art of shoe making. At the end of the training, I was given money but initially when I was given the monthly N10,000, I was thinking it was not enough, but I decided to start buying shoe materials with the money as it came little by little to set up my own.
"Ordinarily some would say the money was nothing, but if you are focused, the money can sufficiently help you out of poverty. I was saving N5,000 from the N10,000 we were being given and that was how I was able to save to be able to start the shoe business. Each of the palm slippers costs N1,500, N2,000 but since I just started, what I do now is give customers discount on each one purchased".
Enibukun Oyewole , the commandant of the youths scheme, said the mission is to give the youths hope, show them how to fish rather than giving them fish; and then set them ready for the future. "In many areas of our lives in the country now, there is money to make for example in agriculture but, above all, is the attribute of Omoluabi, the virtuous  one, somebody who believes in hard work, who knows that the only medicine to poverty is hard work, that we preach. These are the things this scheme sets out to do under the guardian of our able governor, Ogbeni Rauf Adesola  Aregbesola", he said.
According to Oyewole, the activities of the graduates are already being felt in and around the cities. "So far so good, it has been a rewarding scheme, not only for those who have participated but especially for the contributions of these young ones, I mean these youths in helping the communities in all areas of life. They help in the area of sanitation. They are responsible for the cleanliness you find in the state.
"The lawns you see on the roads, the cadets trim and keep them clean all the time. You may not be aware of what they are doing in the area of public works. They are into tertiary roads and rural roads maintenance. If you drive through Osun State, you will see O' Ambulance vehicles which are strategically parked for evacuation of distressed persons like accident victims, women in labour, anybody in distress generally".
What the programme is doing, according to him, is in fulfilment of the promise made by Aregbesola while campaigning to be governor. "During his campaign in 2005, our governor promised and entered into a pact that, in his 100 days in office, he was going to empower 20,000 youths. The definition of the youths did not just end with indigenes, it includes responsible residents (Yoruba and non-Yoruba alike) of Osun State who are paying their taxes. It is a scheme for attitudinal change. It is for a period of two years.
In November, 2010, His Excellency gathered us and said the covenant he entered with the people of Osun must be realised. I  can say the programme is the flagship of the programmes of the government. I can say from the day it was inaugurated in 2011 till February 2013, we took 20,000 intakes. We are now taking another batch. You may ask, how did we come about the 20,000? In 2011, over 250,000 applied. The second one which is 2013, over 150,000 youths applied and we took 20,000. We have been at it now for over two years.
We have had many success stories. We are done with the initial intake, that is the batch 2011-2013, we have rotated them and they have passed out and there are exit programmes in which many of them are employed in government service, some of them are empowered as entrepreneurs" However, like Oliver Twist, the O'YES graduates think the state government should go a step further by issuing certificates to them and making sure that government establishments, at all levels, employ them.