By Ifeanyi Okolie
…as residents accuse police of witch – hunting…
The arrest of 29- year- old Muda Adigun by the police at the Area D command, Mushin, Lagos, is steering controversy as residents of Idi-Oro—which has been at the centre of the bloody crisis in Mushin, are accusing the police of witch-hunting perceived enemies of a faction based at Akala, a notorious drug heaven in Mushin.
Adigun, a father of two, was picked up by the police, led by the Area D Commander, ACP, Omololu Bishi, at the South African Visa Application centre, Billingsway, Ikeja.
Residents of the area however, bemoaned his arrest and described it as "an effort to disrupt the current peace in Mushin, coming at a time when most of the boys who are ready tools for fighting are looking for other things."
Bashiru Owolabi, a resident of Ogunjobi Street, in Idi-Oro, Mushin, alleged that the police are not comfortable with the current peaceful situation in the area and their continued arrest of enemies of a faction may drag violence back to the streets of Mushin.
"For quite some time, we have had a peaceful atmosphere here because some of the boys fighting have decided to stop and have their minds fixed on other meaningful things. Some are currently taking up jobs in several fields and they are shunning violence. But the other faction at Akala, are not doing same, they still want the war because it favours them. But some of their boys who are tired of fighting are currently switching sides.
"They are all coming over here to join the progress, but the police are not allowing them. Adigun was formerly fighting for the Akala boys against the faction in Ereko, but he later switched sides after he was released from prison, and the police went after him and apprehended him while he was trying to process a visa to travel abroad to start a new life. Actions like this have shown that the police do not support the peace process in Mushin and they are comfortable with the crisis."
One of Muda's relatives, Bose Adigun, told Crime Guard that Muda was a changed man at the time he was arrested stating that he was striving to have a new life. According to her, "my brother was a very stubborn boy and he took part in some of the fights in Mushin, he fought for Akala, where they sell cocaine and other drugs, against one Toba Joel in Ereko, and he was arrested by the police for attacking peaceful residents of Ereko in 2011.
He was charged to court and remanded in prison where he spent over 11 months and during his stay in prison, he realized that Toba meant well for Mushin and it's environ for wanting a clean-up of the drug infested Akala Street, which is also a safe haven for criminals.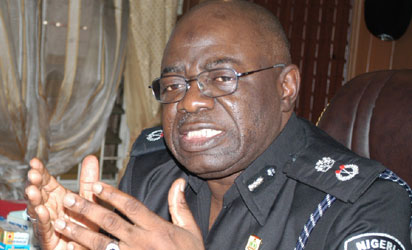 "He called Toba who was also the complainant in his case and begged him for forgiveness. Toba thereafter forgave him and also assisted him in getting his bail. Upon his release, Toba gave him a job and asked him to shun violence. My brother stopped hanging out with the Akala boys and faced his job and family.
"His friends at Akala were not happy about this and they vowed to deal with him. He received several threats from them and at a point, he became so frightened, came to me and said he wanted to travel out of the country and start afresh. I supported him with the little money I had and his boss did the same but all of a sudden, I was informed that my brother has been arrested by the police and his accusers are his former friends. Toheeb Sadiq, the man who accused my brother of shooting him was my brother's best friend.
"They both fought against Toba before he was arrested and sent to prison. They are members of the same confraternity and there was no way my brother would have shot him. In fact, my brother shunned violence after his release from prison and he is striving to make a better life for himself and his children before he was arrested", she stated.