By Laju Arenyeka
The internet isn't really the best place to be a knight in shining armour. The reasons aren't farfetched; for all you know, the damsel in distress could be a wicked witch or worse, a scamming dude. This week, we focus on scams that appeal to the hero in you.
Here is an example
Dearest One,
Please dear, I need you to stand as my guardian to retrieve my inheritance, Seven Million Five Hundred Thousand Dollars($7,500,000,00) which my late father deposited in a bank here in Abidjan, Cote D'Ivoire before his assassination for reasons which I will let you know as soon as I hear from you. I am in a sincere desire of your humble assistance in this regards. Your suggestions and ideas will be highly regarded.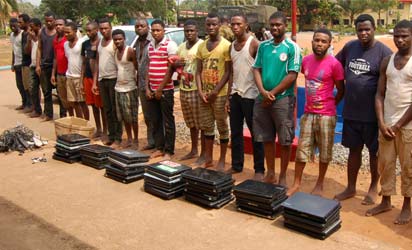 Now permit me to ask these few questions:
1. Can you honestly help me from your heart?
2. Can I completely trust you?
3. What percentage of the total amount in question will be good for you after the money is in your account? Dear, if you are really interested to help me I need the following from you
1.Your Full names
2.Your resident address
3.Your Telephone Number
4.Your occupation, picture or International Passport. Write to me so that I will give you further details and proof, then the contact of the bank.
The target:
People with the 'hero complex' who are in desperate need of someone to save, and greedy people who are too blinded by figures to observe the facts.
Flaw
Why on earth would someone who has never met you trust you to keep so much money? If you fall into this trap, you will continue to pay for bogus charges that will never end.