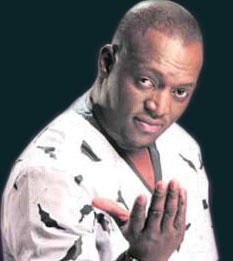 SAM Okposo
BY OPEOLUWANI OGUNJIMI
Awards winning gospel musician, Sammie Okposo and the organizers of Nigeria Entertainment Awards (NEA) have entered into a strong partnership ahead of this year's NEA awards in New York.
Okposo, a Globacom ambassador is taking his Sammie Okposo Praise Party (SOPP) concert series to America for the first time and he will be opening this year's NEA weekend in New York.
The SOPP event will take place on Friday, August 30, at Symphony Space Sharp Center in New York as NEA holds on September 1, 2013. After NEA Weekend opening concert, Okposo who is a nominee of the awards in the Best Gospel Act of the year category will proceed with the tour to other cities such as Atlanta, Maryland, Chicago and Minesota.
Speaking about SOPP, the award winning gospel singer who is also signed to an United States based record label, TMG as the only black artiste said, his intention is to take gospel music across the world.
"My fans in America have been yearning for this to happen and I am glad it is happening now. It is going to be music from the beginning of Sammie Okposo till date. So people should get ready for music from the 'Unconditional' album, 'Welu Welu' album, 'Addicted', 'No More Drama' and the recent one, 'Statement'. So it's going to be a combination of all sorts. My fans in America should just get ready to be blown away pleasantly with the Sammie Okposo Praise Party Concert".