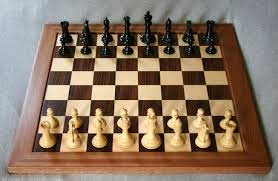 The South East Zone 1 of the National Sports Commission comprising Enugu, Ebonyi and Anambra States has commenced moves to organise a two day 1st chess competition for secondary schools in the zone.
Speaking with sports writers on the forthcoming tournament at the Nnamdi Azikiwe Stadium, Enugu , the coordinator in charge of the zone, Stanley Okeb-ugwu explained that the competition would help to raise a formidable Under-17 Chess team for the zone.
The competition, Okebugwu disclosed would take place at the Media Center, Nnamdi Azikiwe Stadium, Enugu from the 21st to 22nd of August, 2013.
He disclosed that 32 athletes are expected to participate in the event, adding that the Chess Tournament is open to players in secondary schools (under 17) within the zone.
Mr Okebugwu added that wild card had been given to the Association of Private Schools in Enugu State to feature at the tournament.
"Each State including the Association of Private Schools in Enugu would present 4 male and 4 female players at the championship. Besides, certificates of participation, a total prize money of ninety thousand(90,000.00) would be won" he stated.
He described the forthcoming chess competition as unique, adding that it would be the first time in history of the zone that a chess tournament for secondary schools would take place in the zone.
The zonal coordinator also explained that part of the aims of organising the event was to give equal opportunities to all sports to develop.
He added that the need to discover talents that would be groomed for future major tournaments within and outside the country as well as to keep the youths busy this holiday period also informed the decision to organise the tournament.
Okebugwu described chess as a sport that stimulates the brain cells and quickens its reaction, stating that Nigeria has featured prominently in this sport in many international competitions.