After the world championships in Moscow, Russia the attention of Athletics Federation of Nigeria is turned to the African junior championships, billed for August 29- September 1 in Mauritius.
And according to Maria Osifo who is one of the coaches grooming the Nigerian juniors in Sapele, Delta State, there will be no pinning the nation's hope on only one athlete as Nigeria is poised to win most of the medals at stake.
"The athletes are doing well in training. Judging from their mood, they want to go out there and compete.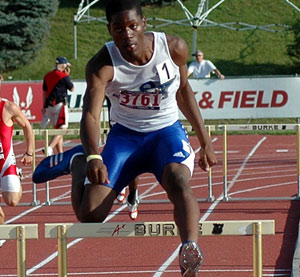 "The six coaches and the athletes are taking training seriously. Everything is going well for us in camp," said Osifo.
One of the medal hopefuls, Ese Brume submitted that her ambition was to win three gold medals  at the Indian Ocean island country and she was working hard with the other junior athletes to emulate their Under-17 counterparts who won the maiden African Youth Championships in Warri earlier in the year. Brume was withdrawn from that championships as she was judged to be over-aged.
"I am not bothered about that now. I am going to Mauritius with the hope of winning three gold medals in the long jump and the sprints.
"We and the coaches are working very hard to this end," said Brume.