Nwankwo Kanu has explained that Nigeria have their sights set on winning World Cup 2014 on behalf of Africa.
In 2010 Ghana were a penalty shootout away from becoming the first nation from the continent to reach the last four of the tournament.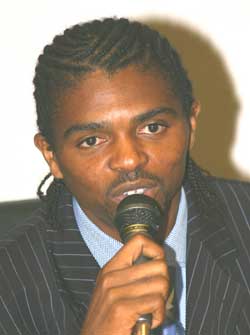 The ex-Arsenal, Inter and Ajax striker, however, believes that the reigning Africa Cup of Nations champions have the team ethic and coaching quality to qualify for Brazil next summer and stage a shock.
The 37-year-old told Goal: "We are definitely going to the World Cup next year and we want to win the Cup for Africa. About the upcoming Malawi match – we are ready for it and we will do our best.
"We have a good squad that is competent to take us to the World Cup and make us shine on the world map.
"We want players who are hungry for success and players who will play for the country with pride and dignity. That is the main reason we have such a squad. Although we can still have experienced players, nobody owns a space, they all need to work hard.
"We have a great coaching team behind the players and that is what makes us the best in Africa."