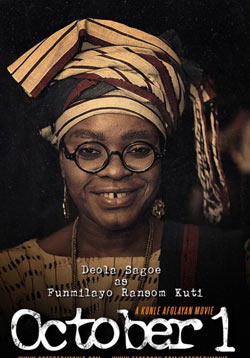 By Charles Mgolu
Gifted Yoruba actor turned movie producer Kunle Afolayan ups the bar once again in another sensational movie that throws ecstatic fans face to face with a great teacher, political campaigner, women's rights activist and traditional aristocrat; the late Funmilayo Ransome-Kuti.
Funmilayo will be played in character by Nigerian designer Deola Sagoe of Haute couture.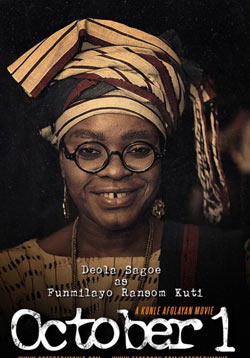 The movie's plot is as thick as the heavy weight names involved… Dan Waziri is sent to the trading town of Akote, by the British to solve a series of female murders. He must solve the mystery of these attacks before the British flag is lowered and the Nigerian flag is raised on Independence day…October 1.
Kunle is revealing nothing more about this film which is already in the works and which sources hint could be premiered, this year on October 1st. Veteran broadcaster and actor Sadiq Daba will also be in the cast line-up for this movie.