The city of Uyo, Akwa Ibom state has won the hosting right of the national weightlifting championship billed for later this month.
Acting executive secretary of Nigeria Weightlifting Federation (NWF) Mr Ikechukwu Anyaduba in a release made available to the media in Lagos stated that Uyo was given the nod ahead of other cities in the country because it would be a perfect place to kick start the activities of the new NWF board, given the uncommon transformation the city has undergone under the administration of Governor Godson Akpabio.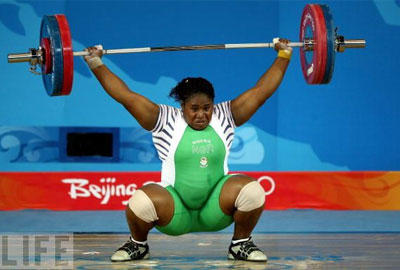 "The vision of the new board of Nigeria Weightlifting Federation (NWF) is to take the game of weightlifting to the next level in the country. Gov Akpabio on his part has given the city of Uyo a massive facelift, so that would be a perfect venue to kick start our program," Anyaduba stated.
The NWF scribe stressed that the exact date for the championship would be fixed when the NWF meets with the authorities of Akwa Ibom state sports, even as he added that the championship would attract weightlifters from the 36 states of the federation.
He disclosed that the states have since been informed to begin their build up for the championship which would be used to select athletes that would fly the country's flag at the African championship which Nigeria is hosting in September as well as the Commonwealth Weightlifting championship billed for November in Malaysia.
"We intend to use the national championship in Uyo as an avenue to discover new talents that would be flying the country's flag in Africa as well as at the Commonwealth weightlifting championship.
The Uyo event promises to be a glamorous one as it would be the very first tournament of our board. We are happy that Akwa Ibom has accepted to play host. We want to thank Governor Godwill Akpabio for identifying with the game of weightlifting," Anyaduba stated.