BY MOSES NOSIKE
In line with her passion for service, Mrs Ufuoma Emerhor Ashogbon, CEO, Fair Life Africa Foundation, helps rehabilitate children who take to the streets due to ill-treatment, poverty and sexual abuse. In this interview with Woman in her Prime, she highlights how parents can guard against the conditions that force children to make such drastic moves. Excerpts:
What actually is Fair Life Africa Foundation out to do in Nigeria?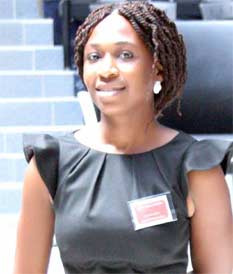 Fair Life Africa Foundation wants to be a light in Nigeria, a ray of hope and an example of love. Our country is filled with many broken, disempowered and vulnerable people, and we would like to heal and restore them in society so that society is a better place for everyone – not just for the rich and connected.  Simply, our vision is "to see a more just and equal society in Africa".  Our motto is "empowering people for a fairer life…"
What are the major reasons some children run away from home and  prefer to reside at beaches and under bridges?
The number one reason given by children we have met and also recounted in literature and evidence-based research is 'family breakdown'.  Because the fabric of the family is torn, children are displaced, and when they can no longer call home 'home', they seek refuge and association on the streets.
Children also run away from homes where they are maltreated by one or both parents, relatives or neighbours.  Therefore, child abuse is also a common reason given by children why they run away.  Maybe they are emotionally abused, physically or sexually abused, or financially abused, in that they are exploited in child labour to sustain the family.
Poverty is another major reason for children running from home.  If they are constantly going without food, being made to walk long distances to school without money for transport or food, are not able to get the things they need for school or dress appropriately, they start to resent the experience and envy the 'freedom' of children they see on the streets.
They are largely influenced by what they see and peer influence.  If a child in a  school starts to play truant and spends his days in traffic or at the beach, his friends will soon tag along, and this exposure will lead them to make a choice to leave home for good.  Sometimes, it is a neighbour who wants to run away to another city but doesn't want to do so alone, who coaxes another child to follow, and that child is then abandoned on the street.
There are many diverse reasons, and many of these are connected.  It becomes more than a reason to run away, and actually a pathway or process to homelessness.  It's not every broken or poor home that leads to children running away.  Children can run away from rich homes too.  There are risks, and the general theme is that children are traumatically, chronically or systematically abused and/or neglected.
Whom do we blame: Parents, children, environment or government?
We can't blame children for the street child phenomenon, any more than we can blame our feet for where we are going!!!  Children are born into a structured world, and try to find their place in it.  They need guidance from their parents, other adults and the government to stay on the right path.  Yes, there are badly behaved children, but not bad children.  With proper attention, teaching and discipline, children can learn how to make the right choices and function in their environment.  In the absence of these, we will have a problem on our hands.
Blaming the environment is taking a 'no fault' stand ultimately.  Who is the environment, and who is responsible for changing it?  In every nation, we have the street child problem, so we know that it is not the environment.  There are some environments that are better than others, but these environments are a product of individuals and organisations.  That's why Michael Jackson sang that change starts with 'The Man in The Mirror'.
We may not have started the problem, but the decisions we make today will determine if we can resolve the problem, how and when.  Are we ready to make the sacrifice?  In society, we assign leadership to government, because someone has to lead, otherwise there's chaos.  And the leaders, as part of their responsibility, should always be ready to take the fault because they are duty-bound to find solutions to communal problems.
So, ultimately, the government, as the largest organisation in society, and leadership, must take responsibility for this problem.  Parents also, as the individual leaders of their homes, must take responsibility for the state of their homes.  No respectable leader will pass the buck to their followers.
Can this situation be avoided?
Yes, it is possible.  Whether or not it is realistic is not the issue.  It is possible because we have the capacity for change, even if we do not have a tendency to it.  If we want things to change, we  need to take personal responsibility by taking care of who we vote into leadership, who we emulate and become .
How do you feel seeing these children  living under the bridges and beaches being rehabilitated?
I am pleased that I am taking personal responsibility and doing my part.  At least I know that the world is better because I am in it.  This is the mind that everyone should have.  However, I am reminded daily that the work is not a one man/woman job.  It is so huge, that one  person/organisation can be consumed in it, and their impact will be minimally felt.  We all need to get involved to make lasting change.
What are the challenges of rehabilitating  them?
The primary challenge is that, no matter what you do to a person, you can't overwrite their agency, that is freedom to choose  and especially with children.  So even as we strive to work in partnership with the children, encouraging good behaviour and correcting wrong behaviour, there's no guarantee that the change will be  lasting once they leave our controlled environment.
So, there's still the risk that a child may return to the streets.  We try to minimise and mitigate those risks by empowering  their families too, through counselling, education, skills acquisition and other physical/financial support, as needed.  Sometimes, this may include accommodation, medical or business support, in addition to sending the child to school.
Another challenge is the fact that some of them may have been out of school for several months or even years, so that they need to be taken through primary schooling again, even though they should be  in JSS3 or SS1 for example.  Some say they want to go to school because that is what they think you want them to say, or that is what everyone else is saying, but the reality is that many do not know what they want.  However, we always have to give them a chance with schooling because it is invaluable.
Ultimately, finance is the major challenge.  The work requires sustainable investments and generous contributions from people who believe in our work.  There are not  many people who are so generous, and many who have been charitable in the past have been burnt by corrupt individuals/organisations who do charity for profit!
There's also the problem of donor fatigue, or a concern that the funds they are giving are not going exactly where they want it to – i.e. food and clothing.  Few people are willing to pay for the labour and administration that is needed to carry out these effective interventions.  More people are interested in giving to support particular events, but we have to keep telling people that we operate 24/7 – even and especially during the holidays.  So sustainable fundraising is a major constraint.