BY HENRY UMORU
ABUJA— SENATORS, yesterday, began debates on the report of the Senator Ike Ekweremadu-led Senate Committee on Constitution Review, with many of them rejecting the proposed six-year single tenure for the president and governors.
The Senators who spoke vehemently against the single tenure, said the present four year term should continue against the backdrop that the six year tenure would among others encourage corruption.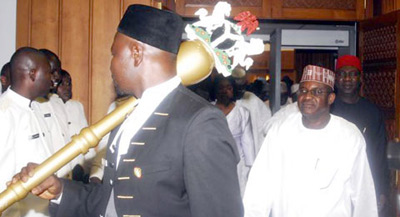 They said that a president or governor who failed to perform in his/her first four years can be thrown out by the electorate.
Twenty one senators spoke, yesterday, at the chamber with autonomy for local governments carrying the day, even as they stressed the need for maintenance of the immunity clause for President and the governors.