New York, US — The United Nations yesterday said it has not yet received an official notification from the Nigerian government over the country's plan to withdraw its troops from the UN Multidimensional Integrated Stabilization Mission in Mali, MINUSMA.
The spokesman of the UN Department of Peacekeeping Operations and Field Support, Mr. Andre-Michel Essoungou told PANA news agency that: "We are only aware of the development through media reports, but we have not been formally notified by Nigeria on the troops withdrawal."
He, however, confirmed that Nigeria has officially notified the department of its intention to withdraw some of its troops (up to two battalions) from the UN/AU Mission in Darfur, UNAMID.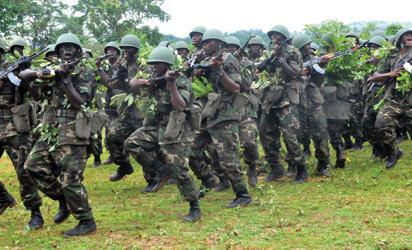 He also said the department was in contact with a number of Troop Contributing Countries, TCC, to replace the troops being withdrawn from the mission in Sudan's Darfur region.
Essoungou added that: "The UN Department of Peacekeeping Operations is obviously very appreciative of Nigeria's continued support to UN peacekeeping missions and we thank the government and people of Nigeria for the sacrifices to peace efforts worldwide.".
Nigeria is the fourth largest troop contributing country to UN peacekeeping operations.
PANA last Wednesday broke the story of Nigeria's plan to withdraw its troops from MINUSMA because the country felt slighted that no Nigerian was considered for any of the key posts in the mission, including the Force Commander, Deputy Force Commander and Head of Mission.
Last Thursday, ECOWAS Chairman and Ivorian President, Alassane Ouattara confirmed that Nigeria has officially communicated the decision to pull out its troops to the regional bloc.
In February, Nigeria deployed a total of 1,200 troops to the African-led Support Mission in Mali, AFISMA, which is the precursor of MINUSMA. AFISMA transformed into MINUSMA on July 1.